Warehouse clerck (Full-Time)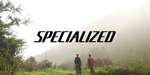 Sainte-Anne-de-Bellevue, QC
Make sure to mention in your application:


"I found this opportunity on the What Is Cycling job board."
Job Description
Are you a hard worker that thrives in a fast paced and lively work environment? Do you enjoy the challenge of reaching monthly goals by fulfilling orders accurately and efficiently? Are you looking for an exciting career working for the best bicycle company in the world? If you answered "yes" to these questions, we want to talk to you! At Specialized, our teammates are encouraged to explore roles in a variety of functions throughout their careers. We value curiosity, a desire to try new things, and an eagerness to learn about all aspects of the business. No matter where you begin with the company, you get to decide where you want to go whether it's marketing, finance, product development, sales, or an international assignment. Join us in making the world a better place through the power of bicycles and build your dream career at the same time! Our warehouse operates Monday through Friday, average 40-hour work week. This role pays $13.50/hour, and includes perks such as health insurance for employees, employee discounts, and more! What you need to win: Perform all tasks as assigned, meeting or exceeding Specialized standards, while following all policies and procedures. Maintain the highest standards of quality and efficiency at all times. Receiving: Unloading, checking, palletizing and staging all inbound goods for put-away. Put-away: Select accurate location, shelve goods, re-warehouse as necessary, and complete required inventory transactions. Replenishment: Anticipate forward pick location shortfalls and pro-actively replenish forward pick locations from bulk. Perform associated inventory transactions. Order picking: Following established order priorities, select product for customer orders, check for and report product or packaging damage, complete associated order transactions, and deliver completed orders to checking station. Organize, consolidate, maintain, rework and clean product and locations as assigned. Report all product, labeling, location, or condition issues immediately to manager Achieve certification in the use of applicable material handling vehicles. Always operate all equipment in a safe and responsible manner. Report any unsafe condition immediately to your supervisor. Do not perform acts unsafe to yourself, your fellow employees, visitors or guests. Maintain neat and orderly product storage. Must reach and lift overhead, approximately 35% of the time; as well as lift and move 40 – 55 pounds approximately 90% of the time. Must have the ability to maintain high level of physical activity throughout the work day including but not limited to standing, walking, bending and turning at the waist and knee. Comfortable forklift maneuvering using left arm and hand to steer, right hand to control direction, speed, and lift for a vast majority of each shift. Perform all other duties as assigned. Must be bilingual; French and English
Make sure to mention in your application:
"I found this opportunity on the What Is Cycling job board."
It helps us to create more job postings and work with more cycling brands. Thank you!