Technical Specialist - UK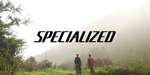 Make sure to mention in your application:


"I found this opportunity on the What Is Cycling job board."
Job Description
Based in Surrey - UK Closing date for applications: 25th October 2021 SUMMARY In this role you will be a key member of our first class inspection, rework and repair team at our technical services location.   This is a wide-ranging role with varied responsibilities where you are required to possess a high level of product  and mechanical/electrical knowledge from a specification, service and repair perspective.  As well as being extremely technically savvy with the use of an industry leading CRM system to track and record updates on cases to support our Rider Care team with the goal of providing the industry leading mechanical excellence and customer service.  MAIN INTERFACES Internal Lead Mechanic Rider Care Manager Rider Care team, Ops/Logistics, Sales, Marketing, Demand Planning, Finance Teams, Global Rider Care team, Global Quality team. External UK Retailer Partners Riders 3rd Party Warehouse Operational Team KEY RESPONSIBILITIES AND OUTPUTS Diagnosing and repairing riders bikes via support tickets from our Rider Care department. Carrying out inspections of our products via support tickets from our Rider Care department. Collaborate with the global team on quality issues through our 'QPR system'. Supporting your colleagues with technical and mechanical enquires where applicable via email/telephone Have a good understanding of our ERP operating system; Oracle, this involves sales order management, warranty order management issuing orders with negative lines Fully versed in our CRM; Salesforce. This is an essential tool in providing industry leading customer service through case management to company processes Ensure that every return/inspection you process is completed fully, and any case updates and report generation are actioned within Agreed Company Service Levels. Be able to work in a fast paced and busy department, whilst meeting our KPIs. Be a dynamic member of the team to deal with anything that is presented to them. For instance; Be prepared to work on rider's bikes, whether returned by the dealer, or rider. This is including VIP and urgent needs as deemed by the company. Be available to assist with reworks/recalls when required, possibly at short notice Collaborate with other departments needs when required. Communicate well with all departments when required Be punctual, polite and represent the brand to the highest standard at all times Adhere to our 3PL Health and Safety requirements. Unloading/Re-boxing of riders bikes. Report to your manager on weekly basis with review of working week and plan for the week ahead Be responsible for making sure that the Mechanic department is working in a well maintained, and tidy working environment at all times. Keep abreast of all technical related issues and develop a thorough understanding of all Specialized product lines Keep across all product updates and be the champion of knowledge from an mechanical and electrical support perspective. Collaborate with the global team on quality issues through our 'QPR system' Travel: Regular travel to our Surrey based HQ to remain connected to the Specialized team. Also some travel to events throughout the UK may be required. These could potentially involve staying away overnight. Some international travel may be required   KNOWLEDGE AND EXPERIENCE REQUIRED Qualifications (Preferred) Bicycle maintenance and repair proficiency –  Experience - What you will need to Win 4+ Years' experience in building and maintaining high-end bicycles Proven experience in diagnosing and repairing e-bikes Driven by a desire to create perfection. Excellent customer service and communication skills PC proficiency in Microsoft Word, Outlook and Excel, ERP systems (Oracle preferred) and CRM systems (Salesforce preferred). Ability to work on own or as part of busy team Excellent time management skills to ensure workload is prioritised to meet customer needs and department KPI's In depth technical knowledge of Specialized product and the cycling industry in general Proven ability to meet deadlines Excellent analytical, organizational and problem-solving skills. Hold a full UK driving licence   Hours / Admin 8.30am to 5.30pm Monday to Friday Monday to Friday. However, flexibility is required as there will occasionally be a business need to work some weekends 40 hours per week (1-hour lunch unpaid) Location: Based at our technical services build location in Surrey UK. Salary: based upon experience  Language skills English (fluent) Are you Specialized? Are you excited about taking our business to the next level through your attention to detail and drive to produce the best quality bicycles in the industry? Do you thrive in a busy expanding team environment where quality is the goal? If the answer to these questions is "yes" then we want to speak to you!   About Specialized First and foremost, we are riders. We share the core belief that bikes help make the world a better place. From product development and operations, to finance and marketing - every role at Specialized contributes to a culture of sustainable, global growth and innovation. Around the world, we work to recruit candidates who are passionate and curious with the belief that everyone has the potential to be a leader.
Make sure to mention in your application:
"I found this opportunity on the What Is Cycling job board."
It helps us to create more job postings and work with more cycling brands. Thank you!