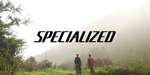 Make sure to mention in your application:


"I found this opportunity on the What Is Cycling job board."
Job Description
Are you ready to combine your passion for an active lifestyle with a meaningful and multifaceted career in the cycling industry? At Specialized, our teammates are encouraged to explore roles in a variety of functions throughout their careers. We value curiosity, a desire to try new things, and an eagerness to learn about all aspects of the business. No matter where you begin with the company, you get to decide where you want to go whether it's marketing, finance, product development, sales, or an international assignment. Join us in making the world a better place through the power of bicycles and build your dream career at the same time!   Do you enjoy the challenge of tackling problems no one else sees?  Have you always played well with others?  Are you able to connect dots and find clarity through data?  If you were able to answer "yes" to these questions, we want to talk to you! HOW YOU'LL MAKE A DIFFERENCE Drive the global purchase and allocation process with cross-functional and cross-cultural teams. Collaborate with Supply Chain team to develop short and long term strategies to balance global supply and demand through the S&OP process Build and maintain global purchase forecasts through the aggregation and analysis of global demand plans Communicate delivery plans and coordinate with global stakeholders to resolve gaps and excess within supply Develop joint metrics to measure and monitor Supply Chain performance across the organization Drive continuous improvement by identifying and implementing supply chain process enhancement and efficiency opportunities WHAT YOU NEED TO WIN Demonstrated analytical skills with ability to manipulate large sets of data Knowledge and understanding of Supply Chain planning capabilities in a global environment Ability to think creatively and analyze data while facing ambiguity and uncertainty Time management skills and the ability to prioritize work while under pressure in a fast-paced work environment Dynamic, self-motivated and enthusiastic to drive the day-to-day analysis requirements Innovative - consistently striving for change and improvement Confident - not afraid to form and communicate opinions.  Strong interpersonal and communications skills Collaborative - enjoys working with a broad and varied group of cross-functional partners, naturally forming strong bonds Resilient - ability to adapt to an ever-changing and evolving environment  PREFERRED QUALIFICATIONS Bachelor's Degree in Business Administration, Supply Chain/Logistics, Finance, or related field 3-7 years of experience in a Supply Chain function that includes demand, supply and/or inventory planning. Strong working knowledge of ERP platforms, specifically Oracle Expert level proficiency in use of MS Excel Energy, passion and enthusiasm for outdoor lifestyle in general and cycling in particular TELL ME MORE Based in Morgan Hill or Salt Lake City  Health benefits, 401K, plus additional perks including a competitive employee discount Dog friendly offices Travel to events may occasionally be required   We want to increase representation of all races, genders, and body types in the cycling industry and are committed to building a diverse and inclusive workforce where all people thrive. We encourage everyone – especially those from marginalized groups – to apply to our job postings and help us earn the position as the rider's brand of choice. We are always looking for creative, innovative, and passionate people who are eager to contribute to our mission of pedaling the planet forward. Regardless of your qualifications, if you are ready to make a difference, please apply and let us know how you can make an impact at Specialized! See what we are up to on LinkedIn, Instagram, and most importantly, our #DogsofSpecialized.
Make sure to mention in your application:
"I found this opportunity on the What Is Cycling job board."
It helps us to create more job postings and work with more cycling brands. Thank you!