Supply Chain Specialist - Taiwan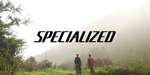 Make sure to mention in your application:


"I found this opportunity on the What Is Cycling job board."
Job Description
Do you love building relationships with fellow cycling enthusiasts? Are you energized by working on fast-paced, driven, and fun projects? Can you drive and own projects from their inception to their final phase? Would you love to join an innovative brand and a talented team in bringing the best products to our riders? If you answered "yes" to these questions then we want to talk to you!   We are searching for a Supply Chain Lead to join our industry-leading team! Specialized is more than just a bike company. We are a company filled with passionate cyclists and outdoor enthusiasts who are dedicated to innovation, environmental advocacy, and creating bikes & equipment (shoes, saddles, helmets, apparel, etc.) for every kind of rider. This is a great opportunity to join a fun, fast paced, and passionate culture and make a significant difference in the cycling community with amazing products that cyclists love. As a Supply Chain Lead, you will be a strategic and tactical business partner with Product and Engineering. This is a role that is fully integrated into product teams involving pro-active collaboration and communication with the entire team. You will be regarded as a 2nd chair in negotiations; eventually evolving into the lead negotiator. To be successful in this role you must grow to fully understand the product and business; be inquisitive and solution oriented. You will establish supplier relationships and understand their processes to drive for success. HOW YOU WILL MAKE A DIFFERENCE: Own all aspects of On-Time production with ultimate accountability for both New Product Introduction (NPI) and In-Line products. Recommend and implement actions to improve vendor performance as needed. Facilitate timeline development and adherence for all developed/engineered NPI projects. Engage directly with suppliers to ensure development/production schedules are clearly communicated and tracked towards. Drive utilization of all necessary team members and integrate them into projects as owners. Coordinate with Product and Category Leadership teams to develop and refine product line offering. Coordinate with Supply Planning to provide guidance on production availability, allocations and capacity constraints.    WHAT YOU NEED TO WIN: Requires a minimum of 5 + years' experience in an in-house purchasing department Prefer experience in bicycle or other consumer/recreation-related industry Requires strong analytical skills and attention to detail Excellent written and oral communication skills Excellent organization skills. Competent with time management, deadlines, multiple projects and the ability to handle frequent interruptions Proficient mechanical aptitude helpful Attitude that fosters continuous improvement Travel to Asian supply base about 4 times a year Self-motivated. Able to work with or without close supervision Excellent computer skills including Windows, Word and Excel Experience with Oracle a plus Bachelor's Degree in Business Administration, Supply Chain/Logistics, Finance, or related field
Make sure to mention in your application:
"I found this opportunity on the What Is Cycling job board."
It helps us to create more job postings and work with more cycling brands. Thank you!