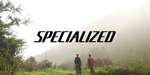 Make sure to mention in your application:


"I found this opportunity on the What Is Cycling job board."
Job Description
Are you ready to combine your passion for an active lifestyle with a meaningful and multifaceted career in the cycling industry? At Specialized, our teammates are encouraged to explore roles in a variety of functions throughout their careers. We value curiosity, a desire to try new things, and an eagerness to learn about all aspects of the business. No matter where you begin with the company, you get to decide where you want to go whether it's marketing, finance, product development, sales, or an international assignment. Join us in making the world a better place through the power of bicycles and build your dream career at the same time!   Add value right away as a Supply Chain Associate. You will be a strategic and tactical operations associate who partners closely with internal Product, Planning, and Finance teams as well as key external partners. This is a role that is fully integrated into product teams involving pro-active collaboration and communication with the entire team. You will be regarded as a 2nd chair in negotiations; eventually evolving into the lead negotiator. You'll also develop a deep understanding of product, the business, and supplier relationships setting you up for a long lasting, successful career with Specialized.   HOW YOU'LL MAKE A DIFFERENCE Own all aspects of On-Time production with ultimate accountability for both New Product Introduction (NPI) and In-Line products. Recommend and implement actions to improve vendor performance as needed. Facilitate timeline development and adherence for all developed/engineered NPI projects. Engage directly with suppliers to ensure development/production schedules are clearly communicated and tracked towards. Drive utilization of all necessary team members and integrate them into projects as owners. Coordinate with Product and Merchandizing teams to develop and refine product line offering. Coordinate with global markets to provide guidance on production availability, allocations and capacity constraints Gain a deep understanding of Specialized operations functions and processes WHAT YOU NEED TO WIN Requires a minimum of 3 years' experience in a supply chain or operations role Prefer experience in bicycle or other consumer/recreation-related industry Requires strong analytical skills and attention to detail Excellent written and oral communication skills Excellent organization skills. Competent with time management, deadlines, multiple projects and the ability to handle frequent interruptions Proficient mechanical aptitude helpful Attitude that fosters continuous improvement Open to travel to Asian supply base 2-3 times per year Self-motivated. Able to work with or without close supervision Excellent computer skills including Windows, Word and Excel Bachelor's Degree in Business Administration, Supply Chain/Logistics, Finance, or related field TELL ME MORE Based in Morgan Hill Health benefits, 401K, plus additional perks including a competitive employee discount Dog friendly offices Travel to events may occasionally be required   We want to increase representation of all races, genders, and body types in the cycling industry and are committed to building a diverse and inclusive workforce where all people thrive. We encourage everyone – especially those from marginalized groups – to apply to our job postings and help us earn the position as the rider's brand of choice. We are always looking for creative, innovative, and passionate people who are eager to contribute to our mission of pedaling the planet forward. Regardless of your qualifications, if you are ready to make a difference, please apply and let us know how you can make an impact at Specialized! See what we are up to on LinkedIn, Instagram, and most importantly, our #DogsofSpecialized.
Make sure to mention in your application:
"I found this opportunity on the What Is Cycling job board."
It helps us to create more job postings and work with more cycling brands. Thank you!