Specialized University Videographer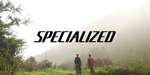 Make sure to mention in your application:


"I found this opportunity on the What Is Cycling job board."
Job Description
Are you ready to combine your passion for an active lifestyle with a meaningful and multifaceted career in the cycling industry? At Specialized, our teammates are encouraged to explore roles in a variety of functions throughout their careers. We value curiosity, a desire to try new things, and an eagerness to learn about all aspects of the business. No matter where you begin with the company, you get to decide where you want to go whether it's marketing, finance, product development, sales, or an international assignment. Join us in making the world a better place through the power of bicycles and build your dream career at the same time! The Videographer will capture, edit, and produce content to help educate riders and retailer partners on Specialized products. This role works directly with Specialized University and Rider Care (Customer Support) program leads, content creators and project management specialists to plan and deliver innovative video content that highlights Specialized product features and instructions with clarity and consistency with the Specialized brand. HOW YOU'LL MAKE A DIFFERENCE Develop video and other digital content for Specialized educational channels including YouTube, Support Center site, and the Specialized University: Partner with project management to align video & photography project deadlines within the overall product launch calendar and deliver content on time, in full. Be fully aligned with customer support and university teams to assure content creation is retailer and rider relevant, and further supports the brand's needs. Regular in-field travel that supports the role (any travel related with content creation work). WHAT YOU NEED TO WIN Strong video production abilities including pre-production, production, and post-production (work samples preferred) Strong skills in the Adobe Creative Suite (Premiere, After Effects, Photoshop, Illustrator) Be comfortable shooting video on a variety of industry standard branded equipment, such as Canon and R3D Cine cameras. Proven photography skills (work samples preferred) Experience with graphic design and animation software is a plus Experience crafting educational content (tutorials, explainers) Technical or educational writing experience is a plus Excellent verbal and written communication skills Ability to work with little direct supervision or instruction – a self-starter and finisher Optimally balance multiple demanding tasks simultaneously Passion for all types of cycling is encouraged Current driver's license and clean driving record TELL ME MORE Based in Morgan Hill, CA Health benefits, 401K, plus additional perks including a competitive employee discount Dog friendly offices Travel to events may occasionally be required   We want to increase representation of all races, genders, and body types in the cycling industry and are committed to building a diverse and inclusive workforce where all people thrive. We encourage everyone – especially those from marginalized groups – to apply to our job postings and help us earn the position as the rider's brand of choice. We are always looking for creative, innovative, and passionate people who are eager to contribute to our mission of pedaling the planet forward. Regardless of your qualifications, if you are ready to make a difference, please apply and let us know how you can make an impact at Specialized! See what we are up to on LinkedIn, Instagram, and most importantly, our #DogsofSpecialized.
Make sure to mention in your application:
"I found this opportunity on the What Is Cycling job board."
It helps us to create more job postings and work with more cycling brands. Thank you!