Sourcing Manager - China (Remote)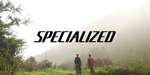 Make sure to mention in your application:


"I found this opportunity on the What Is Cycling job board."
Job Description
Position summary Aids the Development & Sourcing process for Propriety Parts Responsible for Initial Production Costs associated with Propriety Parts Uphold the standards of performance, quality, integrity and delivery Specialized customers and riders expect. Ensures Parts (spec's, tolerance, dimension, colors, costs and test results) meets the expectations of the product and engineering team and are approved in time for production. Executing in \ Maintaining the development tracking tools and being able to report the status for a given project for deliver control is standard work for this role. Role Responsibilities Operations Support Process Development, in relation to Sourcing & Product Development, for process/system optimization to fulfill the compliance requirement, delivery, and improve the operation effectiveness and customer satisfaction. Innovation Introduce Innovations and New Suppliers to the product and engineering teams Collaborate with product, engineering and quality teams to transform challenging designs\concepts into sustainably produced, commercially viable products. Collaborate with the product and engineering teams to reduce weigh\waste\cost yoy. Sourcing Partner with Design Engineer from Start of Project to identify potential suppliers Assist in Identifying new suppliers to fill gaps in our supply chain Responsible for driving and encouraging a collaboration in the sourcing team to make timely a final decision on product suppliers for design, development and production. Aid in Communicating and implementing sourcing standard procedures to suppliers. Aid in Coordination, clarification and resolution of sourcing issues between Specialized and suppliers. Finance Responsible for Initial Production Costs associated with Propriety Parts (Tooling & Unit) Responsible for ensuring Finance team receives Tooling costs or estimates in timely manner Aid in Coordination of Creation, Sending and paying Purchase Orders Data Management Manage Product information: pricing, approvals, development project specification, descriptions etc. Maintain Project status & timeline in PLM systems Collaborate to improve process yoy. (Functionality \ Speed) Quality Work with product, engineering and Quality teams uphold SBC policy and ensure vendor alignment with SBC strategy. Work with product, engineering and Quality teams expedite our responses to issues and ability to solve them. Collaborate with QC (and associated departments) on the diagnosis and holding the partners accountable when production issues are found. Supply Chain Collaborate with Supply Chain Team to ensure on time delivery of Products are met. Collaborate with Supply Chain Team to ensure tooling investments are made & negotiated to fulfill annual demand. Responsible for Alerting Supply Chain Team to potential bottle necks such as tooling capacity, lead times, general capacity, etc. Intellectual Property Partner with Legal Team in counterfeit supplier investigations Travel Visit Trade shows, Suppliers, Specialized offices as needed. Skills & Knowledge Keen sense of engineering with a curiosity about what is possible with manufacturer and how Advanced negotiation skills. Organized and highly detail oriented. Comfortable in a rapidly changing environment with competing and shifting priorities. Works well under tight deadlines. Good communication skills, Fluent in English and Mandarin/Taiwanese. Vietnamese a plus, including listening, speaking, reading and writing. Familiar with MS system (Outlook, Word, Excel etc.). Oracle, Agile, Atlassian Confluence and JIRA experience a plus. Experience working with international cultures A passion for cycling and the Specialized brand. Understanding of principles for intellectual property ownership and confidentiality. Good problem solving abilities and a sense for getting to the cause of issues Knowledge of manufacturing processes (Forging, CNC ,casting, molding, etc.) and materials (steel, Alloys, composites,etc.) Knowledge of assembly processes of bicycles, from procurement to logistics.
Make sure to mention in your application:
"I found this opportunity on the What Is Cycling job board."
It helps us to create more job postings and work with more cycling brands. Thank you!