Server Engineer - Australia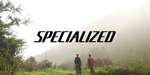 Make sure to mention in your application:


"I found this opportunity on the What Is Cycling job board."
Job Description
About Specialized and Today's Plan: Innovation has guided our every decision since 1974.  We believe bikes have the power to change lives.  The passion we have for sharing our love of bikes with the world can be seen in those who choose to work with us, and the people and organisations we partner with.  We're committed to building a diverse and inclusive workforce where every teammate can succeed as we inspire riders everywhere. Today's Plan; a Specialized company, was founded on the premise that there is an inner athlete in all of us.  Ways to access that athlete are coming from everywhere.  In a world where technology dominates, we see the opportunity to seamlessly harness it to make it easier for people of any ability to become more athletic, to achieve their personal goals, and ultimately to improve their lives. The role: Location: Anywhere in Australia (we do have offices in Canberra and Melbourne if that's your preference). We are looking for a motivated, proactive server engineer to help us design, build, test and ship quality software on a frequent basis to our customers. You'll be joining a busy team of talented engineers, working on the edge of innovation in the sports-tech world.  The role is broad, covering everything from integrating with the latest head units and sensors, to profiling our lambdas and databases. Experience in a startup, or small, fast-paced environment is crucial - we are light on our feet! Experience or an interest in endurance sports or a related discipline would be great, but not necessary. Key responsibilities: Development on our core server stack: JavaEE, JPA, AWS, MySQL and NoSQL Working closely with our UI and mobile engineers to design and engineer solutions Actively drive forward the patterns and practices of the engineering team Ship well-designed, tested software on an incremental basis The ideal candidate has... 3+ years in a role with similar responsibilities Demonstrated experience using J2EE technologies Demonstrated experience building RESTful services Demonstrated experience working with AWS Demonstrated experience using Java with relational databases via JDBC and / or Hibernate Experience using Maven and Git Strong design and development skills Demonstrated experience working in an agile environment Excellent knowledge of TCP/IP and HTTP protocols Even better if you have... Experience with Android development Experience designing software to leverage the AWS stack, including, but not limited to; Lambda, Cognito, RDS, SQS and SNS A personal interest in endurance sports - this is a great opportunity to combine personal and professional interests
Make sure to mention in your application:
"I found this opportunity on the What Is Cycling job board."
It helps us to create more job postings and work with more cycling brands. Thank you!