Senior Information Security Analyst, The Netherlands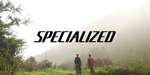 Make sure to mention in your application:


"I found this opportunity on the What Is Cycling job board."
Job Description
At Specialized we're serious about providing high-impact, low-friction, technology solutions that keep our teammates connected and secure so that we can build the best bikes in the world. We're seeking an experienced Senior Information Security Analyst to support our efforts.  In this role you'll have an unparalleled opportunity to work with individuals across the world to build, secure, and maintain a modern global network. You'll also be a champion for security and consult on a variety of fast-moving projects. You'll research, develop, implement, and monitor our best-in-class security technologies on a global scale. You'll need extensive experience designing, securing, and supporting a cloud strategy. You'll be part of the Global Technology organization and will report into the Head of Security and Architecture.   Specialized has a positive, diverse, and supportive culture – you'll need to be curious, innovative, hardworking, and above all collaborative. If this sounds like a good fit for you, why not say hello? How you will make a difference: Rely on your extensive knowledge of network protocols, software security, threats, vulnerabilities, mitigation strategies, and other information to build a security environment that reduces risk and enables the company. Send regular security awareness emails and conduct security awareness training Monitor, triage, investigate and respond to suspicious activity across all company assets. Perform host forensics and basic malware analysis when necessary. Actively hunt for threats in our systems, applications, and network and reccomend solutions. Own and manage new security related projects Communicate and collaborate with both technical and non-technical professionals. Work effectively with team members and leadership by communicating cybersecurity trends and sharing ideas and knowledge in a constructive and positive manner Act as a subject matter expert for Incident Response What you need to win: Minimum 5+ years working in a senior security analyst role Experience in leading incident response at both technical and procedural level Quickly solve problems using scripting and automation Strong understanding of IT fundamentals across networking, system, and application layers; Strong understanding of Cloud infrastructure & experience of incident response in cloud environments. Strong low-level understanding of different operating systems like Windows, Linux and Mac and securing them. Experience with Endpoint Detection and Response (EDR) tools for incident analysis Experience with Security Incident & Event Monitoring (SIEM) tools for incident analysis Strong ability to perform host and network forensics. Deep understanding on multiple attacker tactics, techniques, and procedures; Very good understanding of Mitre ATT&CK framework. Qualifications: Security certifications such as CISSP, CISA, CISM, CEH, GSEC, OSCP Project management experience What we offer: You will work with a great team of energetic colleagues in our beautiful new office in Arnhem. We offer 24 vacation days per year, on fulltime basis. We facilitate sportive "lunch rides" with colleagues whether in the woods or on the road. Better prefer to work out in our fitness room? We have it! Are you a racer? Join our companies' Workforce Road team. Are you a career tiger? We have great career opportunities with competitive salaries and secondary working conditions.   Here at Specialized we believe that bikes have the power to change lives. Our culture is one of passion, striving to break barriers and have a positive impact on the world.   We want to increase representation of all races, genders, and body types in the cycling industry and are committed to building a diverse and inclusive workforce where all people thrive. We encourage everyone – especially those from marginalized groups – to apply to our job postings and help us earn the position as the rider's brand of choice. We are always looking for creative, innovative, and passionate people who are eager to contribute to our mission of pedaling the planet forward. Regardless of your qualifications, if you are ready to make a difference, please apply and let us know how you can make an impact at Specialized!  See what we are up to on LinkedIn, Instagram, and most importantly, our #DogsofSpecialized.
Make sure to mention in your application:
"I found this opportunity on the What Is Cycling job board."
It helps us to create more job postings and work with more cycling brands. Thank you!