SBCU Instructor: RETUL Fit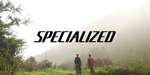 Make sure to mention in your application:


"I found this opportunity on the What Is Cycling job board."
Job Description
Are you ready to combine your passion for an active lifestyle with a meaningful and multifaceted career in the cycling industry? At Specialized, our teammates are encouraged to explore roles in a variety of functions throughout their careers. We value curiosity, a desire to try new things, and an eagerness to learn about all aspects of the business. No matter where you begin with the company, you get to decide where you want to go whether it's marketing, finance, product development, sales, or an international assignment. Join us in making the world a better place through the power of bicycles and build your dream career at the same time! A great place to start is teaching Retül Fit classes to Specialized retailers. You will be at the forefront helping shops implement tactics relating to Retül and Body Geometry product technology and deliver an on-brand customer experience as they serve riders while growing equipment sales. Education formats for Retül Fit currently require on-line content creation and webinar style clinics and will evolve to include in-person instruction when pandemic conditions permit. You will also provide market feedback to Marketing, Product R&D and USA Sales department. Frequent travel is generally a part of this position as well (also COVID dependent). You will have the opportunity to learn from some of the best fitters in the world and become a key person in the transfer of Retul Fit knowledge to Retul and Specialized Retailers Retail Fittings will be performed in the Boulder Experience Center both as revenue generation and as a training for the role. HOW YOU'LL MAKE A DIFFERENCE Co-Develop SBCU Curriculum for USA market Instruct "Retül Fit classes" Classes Execute retail clinics (digital and in-person via Retail visits, attendance of key cycling events) Market Research and reporting to inform future education needs and program creation and product development Better serve riders by aligning retailer's service offerings to an elevated level, and matching riders needs with appropriate Specialized products Assist in development of required tools to successfully launch product lines Earn Brand dedication. WHAT YOU NEED TO WIN Have extensive fitting experience, and preferably certification from a bicycle fitting program Have extensive bicycle retail experience (5+years) Possess excellent verbal and written communication skills Thrive on presenting to a group, being on stage and representing the Brand in many scenarios Be a strategic problem solver Efficiently lead multiple demanding projects simultaneously College education in kinesiology or similar complementary subjects is a plus Extensive experience riding several disciplines, and ability to lead group rides TELL ME MORE Salary Range: $58K-$65K USD plus Bonus DOE* Based in Boulder, CO Health benefits, 401K, plus additional perks including a competitive employee discount Dog friendly offices Travel to events may occasionally be required In accordance with the Colorado Equal Pay for Equal Work Act, the approximate annual base compensation range is listed above. The actual offer, reflecting the total compensation package and benefits, will be determined by a number of factors including the applicant's experience, knowledge, skills, and abilities, as well as internal equity. We want to increase representation of all races, genders, and body types in the cycling industry and are committed to building a diverse and inclusive workforce where all people thrive. We encourage everyone – especially those from marginalized groups – to apply to our job postings and help us earn the position as the rider's brand of choice. We are always looking for creative, innovative, and passionate people who are eager to contribute to our mission of pedaling the planet forward. Regardless of your qualifications, if you are ready to make a difference, please apply and let us know how you can make an impact at Specialized! See what we are up to on LinkedIn, Instagram, and most importantly, our #DogsofSpecialized.
Make sure to mention in your application:
"I found this opportunity on the What Is Cycling job board."
It helps us to create more job postings and work with more cycling brands. Thank you!