Rider Relationship Specialist - KL, Malaysia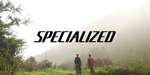 Make sure to mention in your application:


"I found this opportunity on the What Is Cycling job board."
Job Description
The Rider Relationship Specialist will be the point-of-contact expert who will be responsible for placing customers on our bikes and equipment, as well as maintain our high level of customer satisfaction. Utilizing proprietary Specialized networks and systems, as well as our social media presence, you will assist in b2b and b2c aspects of our business; providing informed knowledge to customers and helping to drive e-commerce sales as well as supporting our b2b partners.   You will require: Customer-service experience is a must, preferably in a bicycle-retail environment A keen and holistic interest in understanding the bicycle industry An ability to converse with customers professionally and in-line with our communications SOP A willingness to learn, understand and utilize our systems to be able to execute processes swiftly and accurately Reporting primarily to the Rider Care Team, you will also be assisting the Integrated Marketplace team   RESPONSIBILITIES AsiaHub Customer/Rider Communication Be the first point of contact, especially for E.com customers' order queries and technical support. To support E.com order queries primarily via Web2Case & telephone and support E.com cancellations & refunds via Oracle Gold when requested To monitor and utilize Web2Case as the main Rider Care communication tool, along with social media (for e.g. Facebook Messenger), to answer and direct queries to the appropriate avenues To utilize the service.specialized.com technical site to provide accurate information requested by customers A commitment to respond within our set standard time frames Assist in overseeing AsiaHub-region communications responses Sales and Support Be the expert consultant to drive our B2C business, as well as a complement to our B2B partners Provide the best advice to customers looking for pre-purchase information like basic sizing, component-compatibility, appropriate models for intended use, etc. Know our retailers' category strengths and help direct customers looking to go to a store to the right partners Capitalize on communications-generated leads by making E.com affiliate-link sales (% TBD) including but not limited to Web2Case queries and payment failure follow-up sales calls Provide a by-appointment, VIP-only consultation service by phone (mechanics TBD)
Make sure to mention in your application:
"I found this opportunity on the What Is Cycling job board."
It helps us to create more job postings and work with more cycling brands. Thank you!