Rider Care Subject Matter Expert (SME) eCommerce (UK)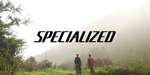 Make sure to mention in your application:


"I found this opportunity on the What Is Cycling job board."
Job Description
Closing Date for applications: Monday 13th September 2021   SUMMARY Are you passionate about excellent customer service, and experienced in working  with ecommerce platforms and digital channels? Are you a natural at developing positive relationships with internal and external customers? Do you enjoy collaborating with talented teammates to solve problems and rationalise systems and processes?  Do you have a passion for cycling and are you eager to help riders enjoy the best possible experience with our iconic brand?  If you were able to answer 'yes' to these questions, we'd love to talk to you.  We're looking for a Subject Matter Expert to join our Rider Care team at Specialized UK, focusing on our growing ecommerce channel to develop an excellent rider experience. You'll provide first-class customer service support to our fellow riders and retailers, and work closely with the digital team to support their key initiatives.     MAIN INTERFACES   Internal Rider Care Manager Digital, Sales, Marketing, Demand Planning, Logistics, Finance Teams, Global Rider Care team, Global Quality team. Global Rider Care Development Teams   External Riders UK Retail partners   HOW YOU'LL MAKE A DIFFERENCE Support our riders with positive and productive conversations to solve their queries, on the phone, by email and in person as required.  Respond to Retailer inquiries, providing support for all lines of Specialized product, warranty evaluations, technical support and service parts. Be the voice of the rider, providing insight and ideas to the Digital team to optimise riders experiences Resolve unique or complex issues through creative, rider focussed solutions. Promote relationships between Specialized and the network of retailers Identify continuous improvement opportunities that will optimise the overall team performance and business output Lead identified continuous improvement projects and initiatives where under certain circumstances this can take priority over working the case queue in Salesforce Cultivate internal Specialized Team relationships both inside and outside of Rider Care and global roles Define training needs within the Rider function of the Rider Care department (supporting your fellow Rider, Retailer and Turbo SMEs) and report to the Rider Care Manager bi-weekly Create and deliver training to enhance the Rider eCommerce journey within the Rider Care team and inline with company goals. Being the absolute expert in the Rider journey where appropriate or know where to go to source solutions. Be the point person for any enquiries within the team for your specialist area, as well as any escalations. Present a weekly report that can demonstrate value to the company and Rider Care department on trends, queries and news from within your function. Understand new, trending case types and required actions to resolve more efficient resolutions than before. Or, even prevent further cases! Deliver a monthly training session that can demonstrate value, diarised and recorded on the subject. Collaborate with the global team, management and internal departments as necessary to resolve rider and product issues and be aware of the impact on the wider business Travel: some travel to events throughout the UK may be required. KNOWLEDGE AND EXPERIENCE Qualifications We're a community of Rider Care Specialists who can help you get up to speed on the specifics of our products.  If you own a bike and like to tinker with the basics, that's a great place to start.  If you are proficient in bicycle maintenance and repair proficiency, then that's good too.  Experience Demonstrated experience in a E-Commerce focussed customer service role Excellent customer service skills Computer proficiency in Microsoft Word, Outlook and Excel (Oracle would be a bonus!) Experience in working with a CRM system is helpful, but we can show you the ropes if not! Ability to collaborate effectively with a talented team.    Excellent time management skills to ensure workload is prioritised to meet customer needs and team KPIs An interest in, and some basic knowledge of Specialized products and the cycling industry in general Ability to suggest and carry out practical actions/solutions to deal with issues and solve problems    Hours / Admin At Specialized UK we have a dynamic working policy which means we offer flexibility in the days you work in the office each week (capped at two remote working days per week), this is on a 40 hour working week based around a rota system within the department.  Location: our Head Office is in Dorking, Surrey.    Language skills English (fluent)   About Specialized First and foremost, we are riders. We share the core belief that bikes help make the world a better place. From product development and operations, to finance and marketing - every role at Specialized contributes to a culture of sustainable, global growth and innovation. Around the world, we work to recruit candidates who are passionate and curious with the belief that everyone has the potential to be a leader.
Make sure to mention in your application:
"I found this opportunity on the What Is Cycling job board."
It helps us to create more job postings and work with more cycling brands. Thank you!