Regional Operations Manager, Northeast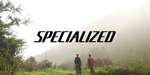 Make sure to mention in your application:


"I found this opportunity on the What Is Cycling job board."
Job Description
Reporting to: Director of OperationsDirect Reports: NoneStatus: Full Time 40/week - Salary, Exempt ABOUT SPECIALIZED Innovation has guided our every decision since 1974. As more riders of all ages get on the roads, trails, and streets than ever before, we're here to do the best work of our lives to push the greatest human powered machine into the future each and every day. We're a team of barrier-breakers, disrupters, and problem solvers. We're committed to building a diverse and inclusive workforce where every teammate can succeed as we inspire riders everywhere. Reach out – we're here to help you build your career at Specialized. In Company Owned Retail, we strive to be a transformative, inclusive, authentic, rider focused, and collaborative team that creates the best bikes and delivers world class rider care attention. Simply said, we provide quality in our products and to our riders at every interaction and are looking for a teammate to be a part of this growing team. Reach out – we're here to help you build your career at Specialized. JOB SUMMARY Do you pride yourself in communication, problem-solving and attention to detail? Are you passionate about supporting world class retail with the systems, facilities, and operational support it needs to thrive? Does a fast-paced and varied work environment excite you? If you were able to answer "yes" to these questions, we want to talk to you! Specialized is focused on innovation and pushing the boundaries of what is possible to make every ride amazing at all levels, for all riders. We make the best product and work hard to support it with the best customer experience. This role will work in and behind the scenes of our new and upcoming retail stores in the northeast region, providing operational support to the Market Manager, Store Managers and their teams, while deploying operational best practices in collaboration with the central Ops team. HOW YOU'LL MAKE A DIFFERENCE Responsible for controlling the operational overhead in the region (East Coast LLC), and related performance against budget. Create reports, commentary, and overhead forecasts Identify opportunities to support targeted revenue growth, while controlling expense and ensuring robust ROI Support multiple store teams across your region in maintaining accurate transactional and inventory data in the POS (LightSpeed Retail), working closely with the Retail Support Specialist(s) and management in each location Coordinate cycle counts and review inventory adjustments across stores Minimize shrinkage and stock-loss by reviewing and implementing location-appropriate physical security and processes Support the Assortment Planner, Store Management & Retail Support Specialists in achieving the on-time delivery and receipt of products to meet operational needs Address any facilities maintenance issues at the stores Be a key part of the project team for completing new stores and acquisitions in your region Maintain relationships with vendors and contractors that support the day-to-day store operations Oversee non-inventory purchasing for stores in your area (eg. consumables, capitalized equipment) Compile operational reports to inform store management of operational compliance and KPIs Work with the finance team to investigate and resolve any inventory or transaction discrepancies Coordinate with IT and 3rd Party vendors to maintain the IT networks, hardware and software systems on site Build and manage an operations team in your region as the market grow 30% travel WHAT YOU NEED TO WIN Understanding of inventory management across multiple locations Familiarity with Point of Sale and Merchant Services systems, LightSpeed Retail a plus Excellent organizational and time management skills 3+ years' experience in an operational capacity for a large retail brand, preferably in the bicycle industry Familiarity with bicycles and their components, Specialized product experience desired Microsoft Office proficiency, especially Excel, Word, and Outlook Valid Driver's License TELL ME MORE Industry leading Employee Purchase program Long term loan of a current model-year demo bike Medical, dental, vision, and life insurance* *For eligible employees Here at Specialized we believe that bikes have the power to change lives. Our culture is one of passion, striving to break barriers and have a positive impact on the world. We want to increase representation of all races, genders, and body types in the cycling industry and are committed to building a diverse and inclusive workforce where all people thrive. We encourage everyone – especially those from marginalized groups – to apply to our job postings and help us earn the position as the rider's brand of choice. We are always looking for creative, innovative, and passionate people who are eager to contribute to our mission of pedaling the planet forward. Regardless of your qualifications, if you are ready to make a difference, please apply and let us know how you can make an impact at Specialized! See what we are up to on LinkedIn, Instagram, and most importantly, our #DogsofSpecialized.
Make sure to mention in your application:
"I found this opportunity on the What Is Cycling job board."
It helps us to create more job postings and work with more cycling brands. Thank you!