R&D Fabrication Lab Technician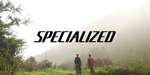 Make sure to mention in your application:


"I found this opportunity on the What Is Cycling job board."
Job Description
Are you ready to combine your passion for an active lifestyle with a meaningful and multifaceted career in the cycling industry? At Specialized, our teammates are encouraged to explore roles in a variety of functions throughout their careers. We value curiosity, a desire to try new things, and an eagerness to learn about all aspects of the business. No matter where you begin with the company, you get to decide where you want to go whether it's marketing, finance, product development, sales, or an international assignment. Join us in making the world a better place through the power of bicycles and build your dream career at the same time! Are you an expert at translating a vision into a tangible prototype? Are you task-oriented with a stellar attention to detail? Would you say you have an appetite for learning and growth? Do you perform best on a dynamic team within a collaborative work environment? If you were able to answer "yes" to these questions, we want to talk to you! We are searching for a skilled and passionate individual to join our team as an R&D Technician. In this role, you will have some of the most advanced manufacturing equipment at your disposal to create rapid prototypes in carbon fiber and various other materials for quickly vetting out designs from full bikes to small assembly components. Acting as a consultant and manufacturing partner to our global engineering base is a core aspect of this role and your experience and communication skills will be used daily to articulate the prototyping work you are performing. HOW YOU'LL MAKE A DIFFERENCE Participate in the full-cycle creation of prototypes, from cutting carbon plies and laying up parts, to bonding complex assemblies and performing finishing work Machine and fabricate parts from drawings, using a variety of materials such as aluminum, steel, wood, plastic, composites, and foam Ensure efficient performance of the shop by assembling bikes, maintaining shop cleanliness, ordering shop supplies and assisting/mentoring engineers in the fabrication shops Act as a leader by training new technicians on SBC lab protocols and best practices, managing fixture and material inventory and setting the tone for behavior and attention to detail Troubleshoot composite manufacturing issues to help debug processes Conduct tests on prototype parts to evaluate performance and prep bikes for research WHAT YOU NEED TO WIN  5 years of experience (or equivalent) as a bicycle mechanic or skilled tradesman, with a project portfolio that highlights some of your skills Machine shop skills, including hands-on experience with lathes, mills, and Tig/Mig welding operations Ability to formulate and communicate recommendations regarding the function, fit, and finish of manufactured parts – you're a natural communicator, both written and oral Ability to work in a fast paced environment and consistently meet product creation timelines You're extremely detailed, organized, and excel in follow through Proficiency in Microsoft Office applications Intermediate CAD skills   Preferred Qualifications: Technical degree, with the ability to read part drawings and schematics Ability to identify nuances in bicycle performance Experience with carbon fiber layup   We want to increase representation of all races, genders, and body types in the cycling industry and are committed to building a diverse and inclusive workforce where all people thrive. We encourage everyone – especially those from marginalized groups – to apply to our job postings and help us earn the position as the rider's brand of choice. We are always looking for creative, innovative, and passionate people who are eager to contribute to our mission of pedaling the planet forward. Regardless of your qualifications, if you are ready to make a difference, please apply and let us know how you can make an impact at Specialized! See what we are up to on LinkedIn, Instagram, and most importantly, our #DogsofSpecialized.
Make sure to mention in your application:
"I found this opportunity on the What Is Cycling job board."
It helps us to create more job postings and work with more cycling brands. Thank you!