Quality Manager - Shenzhen, China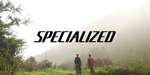 Make sure to mention in your application:


"I found this opportunity on the What Is Cycling job board."
Job Description
Position summary: This position will be located in Shenzhen, China and lead the Quality team to work closely with our suppliers and cross functional teammates to evaluate bicycle components and assemblies in accordance with Specialized's quality standards. Be hands on with the products ensuring they meet customer expectations, are delivered in a timely manner, and risks are sufficiently mitigated.   Role Responsibilities:   People management Set goals and objectives for direct reports. Hold periodic performance reviews for direct reports, including year-end review. Train and mentor team members as needed and support them in their projects. Quality Development Projects Work with suppliers for new product development such as tubing, forging and plastic, provide capability study and improve the process for mass production. Create limit samples for new development parts and SOP. Lead the problem solving with related team and Specialized partners to figure out the solutions based on market feedback and process audit and lead continuous improvement in the supplier side. Meet and collaborate with cross functional team and international team regularly to ensure the project development meet targets. International & domestic travel is required to audit suppliers or support development projects .   What you'll need to win Skills & Knowledge: Bachelor's degree in Mechanical / Manufacturing / Management Engineering relevant field. 3+ years' experience in Quality or Manufacturing Engineering Able to read and understand Engineering drawings, manufacturing process descriptions. Experience with manufacturing processes for alloy forming, forging as well as plastic. Excellent written and oral communication skills in both English and Chinese are required. Experience with problem solving with methodologies such as PDCA, DMAIC, 8D. Experience with Quality Management System such as ISO 9001, ISO/TS 16949 and auditing experience required, certified auditor preferred. Quick critical thinking and problem-solving abilities Keen on working in a fast-paced and multi-national environment. Windows Office: Word, Excel, Outlook, PowerPoint skills, Minitab is preferred. Passionate about cycling or sports.
Make sure to mention in your application:
"I found this opportunity on the What Is Cycling job board."
It helps us to create more job postings and work with more cycling brands. Thank you!