Quality Inspector - Bình Dương,Vietnam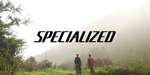 Make sure to mention in your application:


"I found this opportunity on the What Is Cycling job board."
Job Description
HOW YOU'LL MAKE A DIFFERENCEThe Vietnam Quality inspector will be responsible for evaluating bicycle products in accordance with Specialized Quality Standards. The primary focus is on product safety, function, appearance, and packaging. The Quality inspector will also be responsible for working closely with suppliers to investigate issues, implement corrective actions, and drive continuous improvement• Perform frame and painting pilot run process – First Article Inspection – FAI.• Inspect our products in our supplier to check if the products are met our quality standard.• Inspect color, shape, texture, or grade of products or materials with standards to ensure consistency.• Discuss inspection results with the team and suppliers for a product and implement corrective actions in place.• Report weekly & monthly inspection results to team and suppliers to help them to improve product quality to meet specifications.• Support Quality Engineer by monitoring execution based on the procedures in the production line. Perform production process quality audit regularly.• Support supplier corrective actions to improve problems, and aid suppliers in driving continuous improvement. WHAT YOU NEED TO WIN• Working knowledge of / interest in bicycle technology. Experience in bicycle manufacturing or bike shop preferred.• At least 3-year working experience in Quality Inspection or Technician is desired. Familiar with general inspection procedures.• Experience with Quality Management systems such as ISO 9001, ISO/TS 16949, auditing experience, and certified auditor preferred. • Experience with line audits preferred.• Ability to travel independently throughout Vietnam required.• Basic knowledge in the use of Microsoft Office software: Excel, Word, PowerPoint, Outlook.• College or university degree is preferred. • English and Chinese speaking skill is preferred.
Make sure to mention in your application:
"I found this opportunity on the What Is Cycling job board."
It helps us to create more job postings and work with more cycling brands. Thank you!