Quality Engineer- Xiamen, China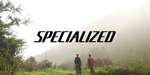 Make sure to mention in your application:


"I found this opportunity on the What Is Cycling job board."
Job Description
SUMMARY Are you a Quality Engineering expert who is looking to join an innovative and fast-moving team? Do you like problem solving? Do you love finding creative ways to improve processes? If you answered "yes" to these questions, then we want to speak with you! As a Quality engineer in our Xiamen team, you will be responsible for working directly with Design and Manufacturing engineers as well as Project Managers to ensure our carbon fiber projects successfully meet or exceed our Quality goals as our projects progress from validation thru pilot run and into production. You'll manage root cause quality investigations to help drive improved process capability and ensure the quality of our products is the best!   HOW YOU'LL MAKE A DIFFERENCE ESSENTIAL DUTIES AND RESPONSIBILITIES Ensure carbon products are correctly processed, documented and inspected thru the product development process and into production and sure our products meet/exceed Specialized's Quality requirements. Follow Specialized's NPI process and lead the Supplier Quality part of NPI process for new development projects to ensure our products achieve our goals. Maintain quality documents using best practices using our product lifecycle management system. Implement effective change control of new product introduction documentation ensuring products assembly match our documentation. Communicate and collaborate effectively with engineering and business partners. Lead problem solving with related team and determine improvement solutions with Specialized's partners. Implement continuous improvement projects for improved process quality and capability. Analyze production data to understand and improve process capability using SPC methods.   WHAT YOU'LL NEED TO WIN Minimum 3 years quality or manufacturing engineer experience including: Ability to read and understand engineering drawings and use measuring instruments. Ability to communicate effectively orally and in writing with in-house staff & suppliers. Good written and spoken English skill. Experience to understand product development processes with ability to track pilot run and production processes. Experience in using SPC methods. Minimum 1 year quality or engineering project management Proficient computer skills include Microsoft Office, Minitab and QC tools to create control chart In depth knowledge of carbon product process or experience in the bicycle industry preferred Proven ability to work in a cross-functional, multi-cultural, fast-paced environment Able to travel both domestically and internationally.
Make sure to mention in your application:
"I found this opportunity on the What Is Cycling job board."
It helps us to create more job postings and work with more cycling brands. Thank you!