Quality Engineer- Shenzhen, China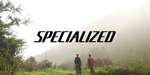 Make sure to mention in your application:


"I found this opportunity on the What Is Cycling job board."
Job Description
Position summary: This position is primarily locating in ShenZhen China and be responsible for auditing manufacture process, quality assurance and inspection in the supplier's side. Mainly products are alloy tubing, forging & plastic parts for bike. The role would require involving into the new development process, supports continuous improvement and problem solving and communicate to relative team globally.    Role Responsibilities:   High frequency auditing suppliers manufacture process and double check the final goods meet our drawing requirements.    Cooperate with Engineer team for new engineering parts in development and pilot run phase. Accomplish the requirement in the Part Control Plan and monitor the new Parts to successful in mass production. To analyze production data to understand and improve process capability. To lead problem solving with related team and Specialized partners to figure out the solutions based on market feedback and process audit and lead continuous improvement in the supplier side. To communicate and collaborate effectively with engineering/quality/supply chain regularly and globally. To have international & domestic travel to support projects.   what you'll need to win Skills & Knowledge: Bachelor's degree of Mechanical / Manufacturing / Management Engineering or Certification of Quality/Equivalent. Minimum 3 years' experience in Quality or Manufacturing Engineering Ability to read and understand engineering drawings, manufacturing process descriptions. Experience working independently in a manufacturing/factory environment. Experience with manufacturing processes for alloy forming, forging, and plastic as well. Good communication, writing and reading in English and Chinese. Problem solving skills with demonstrated success in objectively identifying process issues, isolating root cause, and coordinating resources to solve manufacturing issues. Knowledge of 8D and Six Sigma problem solving methodologies. Windows Office: Word, Excel, Outlook, PowerPoint skills, Minitab is preferred. ISO internal auditor, six sigma green belt, MSA, SPC, FMEA and certification of quality engineer preferred. Mindset for creativity and problem solving is important. Experience working with international cultures. Intense interest in riding and passion for cycling preferred.
Make sure to mention in your application:
"I found this opportunity on the What Is Cycling job board."
It helps us to create more job postings and work with more cycling brands. Thank you!