Quality Engineer - Taiwan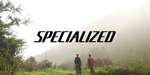 Make sure to mention in your application:


"I found this opportunity on the What Is Cycling job board."
Job Description
SUMMARY This position is to be primarily responsible for the new product launch quality assurance and continuous quality improvement, by being a key partner with project teams. The role will involve frame/components and bike assembly development quality planning, improvement, and control. You should be familiar with various inspection techniques and be able to act as an auditor for all of our internal systems identifying issues and recommending solutions. If you have great attention to detail in engineering or quality assurance, we'd like to meet you. Ultimately, you'll help us build products that address customers' needs. Role Responsibilities: Frame/Components Development phrase Lead the Production Part Approval Process (PPAP) activities with project team. Work with Engineer/suppliers to predict and prevent FMEA risks identified effectively before mass production. Create the Quality Control Plan for new frame/components before and during pilot run. Review the requirements of the SOP/SIP in supplier side meet our needs. Readiness of the gauge and tooling before pilot run, work closely with manufacture engineer and suppliers to ensure pilot process go smoothly. Review and analyze the requirements and provide solutions. Develop SPC (Statistical Process Control) monitoring of critical processes and implement corrective action programs for improvement. Interface with engineering and operations to ensure reliable process control transfer in mass production. Bike Development phrase Stand at the bike assembly point of view and join the frame/components that develops on other region to have advice or review the potential issues in advance. PFMEA might be needed for bike assembly, work closely with supplier side to figure out any potential issues before bike pilot. Review the new bike BOM with Bike team for corresponding action needed, such as new supplier visit/auditing, new components selection for CRA test and souring parts drawing review. Meet with supplier for pilot run kick off meeting and review meeting after done. Solve the problem from Bike Pilot Run (& final CCT) with product development engineering and even suppliers before mass production. Interface with quality technician for transfer new bikes to assembly mass production Continuous Improvement & Mass production Continuous process improvement on supplier side and even internally would be required. Conduct Quality audits including audits findings reports, determining corrective actions and closing out audit findings. Support the quality technician to ensure that relevant requirements of the quality management system are enforced. Shortly international travel & support will be needed. what you'll need to win BS in Mechanical Engineering, Industrial Engineering or relevant field Minimum 3 years' experience in Quality or Manufacturing Engineering Hands-on experience with Quality Management Systems (QMS) and testing methodologies In-depth understanding of technical documentation Experience working independently in a manufacturing/factory environment. Good communication including listening, speaking, writing and reading in English and Chinese. Familiarity with statistical analysis and analytical skills Windows Office: Word, Excel, Outlook, PowerPoint skills, Minitab is preferred. ISO internal auditor, Six Sigma Green belt, APQP, FMEA, MSA, SPC, Problem solving methodologies and certification of quality engineer is preferred. Experience working with international cultures. Intense interest in riding and passion for cycling preferred. Always like to learn and look for better solutions.
Make sure to mention in your application:
"I found this opportunity on the What Is Cycling job board."
It helps us to create more job postings and work with more cycling brands. Thank you!