People & Culture HR Administrator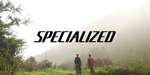 Make sure to mention in your application:


"I found this opportunity on the What Is Cycling job board."
Job Description
ABOUT SPECIALIZED Innovation has guided our every decision since 1974. As more riders of all ages get on the roads, trails, and streets than ever before, we're here to do the best work of our lives to push the greatest human powered machine into the future each and every day. We're a team of barrier-breakers, disrupters, and problem solvers. We're committed to building a diverse and inclusive workforce where every teammate can succeed as we inspire riders everywhere. In Company Owned Retail, we strive to be a transformative, inclusive, authentic, rider focused, and collaborative team that creates the best bikes and delivers world class rider care attention. Simply said, we provide quality in our products and to our riders at every interaction and are looking for a teammate to be a part of this growing team. Reach out – we're here to help you build your career at Specialized. JOB SUMMARY Are you driven by helping people to find their dream job and aiding their success while they're in it? Do you love getting to know people and finding that missing piece to build more effective and efficient teams? Are you passionate about cycling and ready to spread it far and wide through authentic relationships? If you answered 'yes' to these questions, then we want to talk to you! We are searching for a People and Culture Generalist to join our Owned Retail Team and help us to find the best talent to support our growth! You would develop our recruiting strategy, lead HR processes including payroll & benefits to help us retain and improve employee satisfaction. In this role, you act as a true partner to the business and a brand advocate for both our rider experiences and our culture. You will work directly with our retail teams with the shared vision of pedaling the planet forward! HOW YOU'LL MAKE A DIFFERENCE Work closely with the Global and Owned Retail People and Culture department to continue to build the Owned Retail candidate pool, HRIS system, and onboarding processes Facilitates the hiring process of qualified job applicants for open positions and acts as main point of contact for all recruitment; recruits, interviews, schedules, and lead debrief on candidates Collaborates with hiring managers to understand skills and competencies required for openings, build out needs and strategies, and lists job requisitions internally and necessary external websites Build pipelines of talent that can be utilized on-demand as new positions emerge and needs shift Maintain and update employee records for each LLC, using employees' timesheets to run payroll accurately and on time, Gusto and/or Workday experience preferred Act as main point of contact and guide employees on the details of the company's benefits, communicate with employees to resolve any benefit-related issues, and collaborate with external vendors and brokers on benefit Coordinate daily benefits processing. Handle enrollments, COBRA, terminations, changes, beneficiaries, disability, accident and death claims, rollovers, QDROs, QMCSOs, distributions, loans, hardships, and compliance testing Guarantee adherence with legal employment regulations Embed yourself in the Specialized culture, deeply understand who we are, our way of working, and what we believe WHAT YOU NEED TO WIN Human resource experience or experience in a related field Knowledge of all pertinent federal and state regulations affecting employee benefits programs, including the ACA, ERISA, COBRA, FMLA, ADA, Section 125, workers' compensation, Medicare, OBRA, and Social Security and DOL requirements Current with relevant employment regulations, laws, and market habits Strong interpersonal and organizational skills Desire to collaborate with other departments and external service providers to maintain high standards of coverage Passion for the Specialized brand and how we are changing the world through cycling Dedication to the candidate experience - you are self-aware, well-spoken on the phone and via video chat, eloquent in emails Three to five years of related benefits or employee benefits administration experience  TELL ME MORE  Industry leading Employee Purchase program Long term loan of a current model-year demo bike Medical, dental, vision, and life insurance* *For eligible employees    Here at Specialized we believe that bikes have the power to change lives. Our culture is one of passion, striving to break barriers and have a positive impact on the world.  We want to increase representation of all races, genders, and body types in the cycling industry and are committed to building a diverse and inclusive workforce where all people thrive. We encourage everyone – especially those from marginalized groups – to apply to our job postings and help us earn the position as the rider's brand of choice. We are always looking for creative, innovative, and passionate people who are eager to contribute to our mission of pedaling the planet forward. Regardless of your qualifications, if you are ready to make a difference, please apply and let us know how you can make an impact at Specialized!  See what we are up to on LinkedIn, Instagram, and most importantly, our #DogsofSpecialized.
Make sure to mention in your application:
"I found this opportunity on the What Is Cycling job board."
It helps us to create more job postings and work with more cycling brands. Thank you!