Packaging Engineer - Taiwan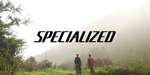 Make sure to mention in your application:


"I found this opportunity on the What Is Cycling job board."
Job Description
Position summary Asia based Sourcing & Development Department manages the development process and are the eyes, ears, and hands of the Global teams. As an extension of the brand, they are to uphold the standards of performance, quality, integrity and delivery Specialized customers and riders expect. Ensures packaging development spec's, colors, costs and test results meet the expectations of the product management team and are approved in time for production. Maintaining the development tracking tools, sending weekly status reports, and being able to report the status for a given project for deliver control is standard work for this role. The Packaging Engineer is chartered with getting the most out of our vendors, so relationship skills and communications are as important as technical knowledge and work ethic. The Packaging Engineer will need to act as leader in diagnosing, solving and defining a corrective action plan when packaging issues arise that threaten production.   Role Responsibilities Packaging Development Work with SBC and manufacturers to develop new sustainable products, materials, finishes and best practices to protect various products in all shipping environments while in line with the design direction Ride, understand the needs of riders, participate in the categories you work on to bring rider empathy to the work you do. Data Management Manage Packaging information: pricing, approvals, test results, photos, color matching, development project specification and descriptions. Maintain Development Project status & timeline in PLM systems Maintain Graphic Project status & timeline in PLM systems Send Weekly Report(s) Every Monday on project status  Quality\Compliance Communicate issues found in the field and work with Quality and Engineering teams to expedite our response and ability to solve them. Work with QC on the diagnosis and holding the vendors accountable when production issues are found. Work with Suppliers and uphold SBC policy and ensure vendor alignment with SBC strategy. Collaborate with Compliance to ensure ALL new products and combinations are tested Supply Chain Helping to discover new sourcing options & new technologies and introduce them to the team for future business consideration. Work with suppliers closely to build and maintain the relationship and trust Work with suppliers to improve product performance, quality, testing and delivery while pushing them to innovate both in product and manufacturing to bring new products to market with improved efficiency. Collaborate with Bike Development Team \ Supply Chain Team to ensure on time delivery of products   Travel Attend Tradeshows, Vendors, Events, Field, Specialized offices as needed. Skills & Knowledge Good communication skills, both in English and Mandarin/Taiwanese, including listening, speaking, reading and writing. Knowledge of packing materials, production processes and specifications. Proficiency in packaging CAD program(s) Knowledge of Adobe Design Suite Familiar with MS system (Outlook, Excel etc.) Experience working with international cultures Understanding of principles for intellectual property ownership and confidentiality. Good problem solving abilities and a sense for getting to the cause of issues Knowledge of Oracle Agile system is a plus.   Experience 5+ Years Packaging Design and Testing Experience
Make sure to mention in your application:
"I found this opportunity on the What Is Cycling job board."
It helps us to create more job postings and work with more cycling brands. Thank you!