Multimedia Content Specialist - e-Bike (m/f/d) 100%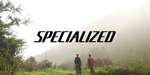 Make sure to mention in your application:


"I found this opportunity on the What Is Cycling job board."
Job Description
First and foremost, we are riders. We share the core belief that bikes help make the world a better place. From product development and operations, to finance and marketing - every role at Specialized contributes to a culture of sustainable, global growth and innovation. To strengthen our e-Bike educational content team located in Cham, ZG, Switzerland, we are seeking a Multimedia Content Specialist to commence per 1st July 2021 or by agreement. In this role you will be part of our Turbo educational content team, working on the development of educational content around our e-bikes for Riders and Retailers.   How you'll make a difference Develop video, visual, and written content for the various Specialized educational channels including YouTube, Support Center site, and the Specialized University Script, shoot, and edit educational videos such as tutorials, explainers, guides Support with photography requirements for Turbo bikes and parts Layout and design workbooks and manuals Assist with the day-to-day maintenance of content Manage content lifecycle on channels (posting new content, removing/updating existing content) Report on performance of content through analytics Coordinate with markets on the development and deployment of localized content Optimize the presentation of and access to educational content Look for improved ways to surface educational content to specific audiences (e.g. Retailers and SBC staff) Establish more efficient tools to share and maintain product education internally   What you need to win Degree in media, communications, education Experience in a similar role An interest in bicycles whether for sport, leisure, or transport Strong video production incl. editing skills (provide examples of your work please) Good photography skills (provide examples of your work please) Experience with graphic design Experience creating educational content (tutorials, explainers) Tech/educational writing experience is a plus Excellent communication skills as you will deal with teams across the globe Strong skills in the Adobe Creative Suite (Premiere, After Effects, Photoshop, Illustrator) Excellent English skills (written and spoken)   What we offer: We are a dynamic and multicultural team within an innovative and growing environment. You can look forward to a modern working space, lunch rides, social security- and many other benefits.   You are interested? We look forward to receiving your compelling application stating your salary expectation and earliest starting date. Please submit your application exclusively via our online career portal. Applications via e-mail, mail or employment agencies will not be considered.   Specialized Europe GmbH - Human Resources - Werkstattgasse 10 - CH-6330 Cham - www.specialized.com/careers
Make sure to mention in your application:
"I found this opportunity on the What Is Cycling job board."
It helps us to create more job postings and work with more cycling brands. Thank you!