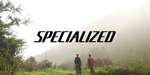 Make sure to mention in your application:


"I found this opportunity on the What Is Cycling job board."
Job Description
Are you ready to combine your passion for an active lifestyle with a meaningful and multifaceted career in the cycling industry? At Specialized, our teammates are encouraged to explore roles in a variety of functions throughout their careers. We value curiosity, a desire to try new things, and an eagerness to learn about all aspects of the business. No matter where you begin with the company, you get to decide where you want to go whether it's marketing, finance, product development, sales, or an international assignment. Join us in making the world a better place through the power of bicycles and build your dream career at the same time! We are looking for a validated leader that will be responsible for developing, directing and coordination of the complete marketing plan for USA that drives brand strategies both online and instore. You will balance multiple results-driven teams in a fast-paced, constantly evolving environment where you partner with product, supply chain, sales, operations, finance teams to hone a strategy, build a consistent, lasting message, and drive brand and commercial success.   HOW YOU'LL MAKE A DIFFERENCE Responsible for developing the programs that will improve the brand's awareness and sales, through the message and media that are relevant to retailers and riders. Transforms marketing global strategy/direction into USA and seasonal go to market execution. Set the tone, pace, strategy, output, & expected results of the USA Marketing team in alignment with the sales organization. Lead the USA Marketing team in Morgan Hill to understand, adapt, & execute our digital strategy & engagement, product launches, trade marketing, sales promotions, national events, communications, ambassadors & athletes, press relation, and openly engage riders of all sorts to lift the brand & drive revenue. Lead the USA SBCU team as well as SBCU.com to educate, refine, encourage our internal teams & retailers about our brand, technology, facilities, & product. Lead the USA Brand Experience teams to educate and encourage our internal teams, our retailers, and riders about the brand and product. Develops team and sets team and individual goals that align with department and function goals. Leads staff, builds opportunities for staff development, makes hiring decisions, and drives performance management, recognition, and rewards. Plan, lead, & execute the annual budget & inventory across the teams while partnering with the product, sales, & category management teams to align efforts. Be intimately involved & knowledgeable in product direction, timing, details while influencing creative executions and go-to-market strategy. WHAT YOU NEED TO WIN Strong understanding & appreciation for different rider / consumer groups with reasoning on how to effectively empower through a myriad of channels. Strong & versatile experience in digital & social engagement, advertising, campaign activation. Understanding of how to achieve commercial success w/ strong financial acuity to marry marketing & sales goals. Ability to lead multiple teams while aligning their understanding, education, & execution with the rest of the teams across the organization. Ability to travel 1-2 weeks a month along with skin thick enough to make a crocodile envious. 8-10 years of marketing experience. validated experience in management & team leadership. Excellent communication and writing skills, strong presentation ability, & a phenomenal teammate. Preferred Qualifications: 4-year BS / BA degree in marketing, business, and / communications Confirmed knowledge of website and marketing analytics tools (e.g., Google Analytics, NetInsight, Omniture, WebTrends, SEMRush) Proficiency in writing, speaking, Microsoft Suite products, Adobe products, etc. TELL ME MORE Health benefits, 401K, plus additional perks including a competitive employee discount Dog friendly offices Some travel may be required   We want to increase representation of all races, genders, and body types in the cycling industry and are committed to building a diverse and inclusive workforce where all people thrive. We encourage everyone – especially those from marginalized groups – to apply to our job postings and help us earn the position as the rider's brand of choice. We are always looking for creative, innovative, and passionate people who are eager to contribute to our mission of pedaling the planet forward. Regardless of your qualifications, if you are ready to make a difference, please apply and let us know how you can make an impact at Specialized! See what we are up to on LinkedIn, Instagram, and most importantly, our #DogsofSpecialized.
Make sure to mention in your application:
"I found this opportunity on the What Is Cycling job board."
It helps us to create more job postings and work with more cycling brands. Thank you!