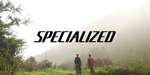 Make sure to mention in your application:


"I found this opportunity on the What Is Cycling job board."
Job Description
Reporting to: Head of StoresDirect Reports: Store Managers in territoryStatus: Full Time 40/week - Salary, Exempt ABOUT SPECIALIZED Innovation has guided our every decision since 1974. As more riders of all ages get on the roads, trails, and streets than ever before, we're here to do the best work of our lives to push the greatest human powered machine into the future each and every day. We're a team of barrier-breakers, disrupters, and problem solvers. We're committed to building a diverse and inclusive workforce where every teammate can succeed as we inspire riders everywhere. Reach out – we're here to help you build your career at Specialized. In Company Owned Retail, we strive to be a transformative, inclusive, authentic, rider focused, and collaborative team that creates the best bikes and delivers world class rider care attention. Simply said, we provide quality in our products and to our riders at every interaction and are looking for a teammate to be a part of this growing team. Reach out – we're here to help you build your career at Specialized. JOB SUMMARY Do you pride yourself in delivering successful, profitable retail and want to take that expertise to the next level as a driver of outstanding brand experiences regionally? Are you passionate about delivering world class retail with the people, environments, and operational support it needs to thrive? Does a fast-paced and varied work environment excite you? If you were able to answer "yes" to these questions, we want to talk to you! Specialized is focused on innovation and pushing the boundaries of what is possible to make every ride amazing at all levels, for all riders. We make the best product and work hard to support it with the best customer experience. This role will work directly with our new and upcoming retail stores in the northeast region, providing market leadership and support to our store managers and their teams, while facilitating the greatest in class rider experiences in collaboration with the central Ops team. HOW YOU'LL MAKE A DIFFERENCE Lead and support multiple store teams across your region in delivering overall market profitability and upholding company standards of excellence in rider care Build and direct a store managerial team in your region as the market grows Identify opportunities for strategic investment in the region through program, personnel, or marketing changes, while controlling store expenses and delivering ROI Performance management/talent management, including goal setting and benchmarking of store managers and store teams within your market Work collaboratively with Retail Excellence Leader and Head of Stores, ensuring completion of all staff education (in house training, SBCU, and, SBCU.com facilitation) and compliance with sales processes and best practices Lead weekly business review meetings for your market after compiling and reviewing sales and transactional data from stores to track progress and offer support towards achieving store-specific KPIs for each location Communicate national and regional-specific brand initiatives and strategy to store teams Work collaboratively with Specialized Brand Development managers and Brand Experience Managers on marketing activations in the MSA to grow the visibility of the brand in the market Frequent store visits, both planned and on-the-spot, to review store process and personnel and maintain familiarity and rapport with store teams Work collaboratively with regional Assortment Planner and Retail Support Specialists to achieve delivery and receipt of products, including new product launch, to meet store needs Work with highly aligned, independent retailers in your market to improve the profitability of their business and ultimately grow Specialized market share in the MSA Be a key part of the local project team for completing new stores and acquisitions in your region Present monthly management performance against plan, to the central support team WHAT YOU NEED TO WIN Strong decisiveness and leadership skills when faced with unique, conflicting preferences and opinions Effective communication skills, both verbally and in texts/emails Strong customer service skills, emotional intelligence, and interpersonal awareness Excellent organizational and time management skills Market-specific understanding of local customs and rider preferences achieved through 3+ years' experience in the region, for a large retail brand, preferably in the bicycle industry Familiar with Point of Sale and Merchant Services systems, LightSpeed Retail a plus Familiar with bicycles and their components, Specialized product experience desired Microsoft Office proficiency, especially Excel, Word, and Outlook 30% travel TELL ME MORE Industry leading Employee Purchase program Long term loan of a current model-year demo bike Medical, dental, vision, and life insurance* *For eligible employees   Here at Specialized we believe that bikes have the power to change lives. Our culture is one of passion, striving to break barriers and have a positive impact on the world.  We want to increase representation of all races, genders, and body types in the cycling industry and are committed to building a diverse and inclusive workforce where all people thrive. We encourage everyone – especially those from marginalized groups – to apply to our job postings and help us earn the position as the rider's brand of choice. We are always looking for creative, innovative, and passionate people who are eager to contribute to our mission of pedaling the planet forward. Regardless of your qualifications, if you are ready to make a difference, please apply and let us know how you can make an impact at Specialized!  See what we are up to on LinkedIn, Instagram, and most importantly, our #DogsofSpecialized.
Make sure to mention in your application:
"I found this opportunity on the What Is Cycling job board."
It helps us to create more job postings and work with more cycling brands. Thank you!