Market Developer Equipment/Apparel/Custom Products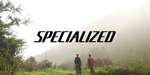 Make sure to mention in your application:


"I found this opportunity on the What Is Cycling job board."
Job Description
Our team is looking for a new colleague with friendly and optimistic attitude ready to develope positive relationships with our customers.   KEY RESPONSIBILITIES AND OUTPUTS Development and maintenance of the existing dealer network, as well as expansion in the relevant areas in accordance with the company's goals Responsibility for achieving the sales targets in the area of ​​equipment / apparel / custom products Analysis of trends and developments in the market as well as corresponding reporting Independent visit planning with travel activity within the region Ensuring that customers comply with sales guidelines and merchandising standards Support to external and internal product trainings in the areas of equipment and clothing Effective cooperation with the various departments of the Specialized team, such as Sales, Marketing, Retail, SBCU, Custom Product Team Primary contact for all custom products orders Cooperation with Sales and customers to bring designs to life, development of custom products design, proof designs before finalizing for production   KNOWLEDGE AND EXPERIENCE REQUIRED   Experience Sales experience  Graphic design experience Language skills CZECH is a must (!) - strong written and verbal skills Fluent English  Fluent Polish    KEY COMPETENCY REQUIREMENTS Excellent communication skills, both verbal and written Ability to interact cross-functionally in an enthusiastic and positive manner Business minded and customer focused An eye towards fashion and design trends Very strong attention to detail and accuracy Solution based creative problem solver Design skills Strong organizational, time management, and multi-tasking skills Solid knowledge of all common MS Office Knowledge of Adobe Creative Suite, specifically Illustrator An active cyclist with a great passion for sport is a plus   Specialized We are people centered around a fundamental belief: That cycling has the power to change lives. Our passion for that idea is what fuels us each and every day. We are looking for people from all disciplines and backgrounds who seek to play an active role in inspiring people to get on bikes. Are you ready to make a difference and move your career forward? Come join us! We Are Specialized.   Are you Specialized? Apply for this position and send us your resume and cover letter in English.
Make sure to mention in your application:
"I found this opportunity on the What Is Cycling job board."
It helps us to create more job postings and work with more cycling brands. Thank you!