Market Developer - Manila, Philippine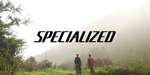 Make sure to mention in your application:


"I found this opportunity on the What Is Cycling job board."
Job Description
Market Developer Change the cycling game   SUMMARY Be a part of the world's leading cycling brand in reshaping the cycling landscape and bringing next level experience to all riders. You will work with the Commercial Leader to continually create and manage a business that is connected to riders and compelling to retail partners. You will also grow multi-dimensionally from cross-functional work involving broader aspects of the business. If creating positive change through sport and cycling moves you, then join the Specialized team!   HOW YOU'LL MAKE A DIFFERENCE Strategy Drive and pace brand store network growth in key cities Evaluate and decide appropriate partners for growth Develop new riding categories and broaden brand influence and leadership Utilize merchandising and assortment planning to create segmentation and clear stories Drive development of E-Comm and Integrated Marketplace Drive the Rider Journey and Premium Services in key brand stores Commercial Total market revenue Manage the average revenue per store Expand channel distribution based on marketplace mapping Support an integrated multi-channel ecosystem Operations Account management Compliance in reporting and to business process Payment management (Credit and Collection) Sell through and inventory management Order management through market and channel forecasting Coordination of shipping and delivery to stores Brand Price alignment and management across retailers Propriety and consistency of on-brand representation Living and breathing Specialized Team Build country organization in alignment with business growth Coach and develop talent to level-up and/or create leadership bench strength Contribute to ad-hoc team duties when required   WHAT YOU NEED TO WIN Passion for cycling or sports Demonstrate intellectual curiosity and a passion to learn and work as part of a high performing team Excellent interpersonal skills and ability to work across different teams Strong analytical background, strategic mindset and problem-solving skills Proven experience in learning and adapting quickly to new tools and new business situations Ability to be proactive and work in an entrepreneurial type environment Welcome challenges, have a positive attitude and enthusiasm to drive business results Preferred Qualifications: Bachelor of Business Administration degree or equivalent degree At least 5 years of experience in the consumer goods industry MS Excel, PPT and Word skills Good communication skills, Fluent in English, knowledge of Mandarin is plus. Overseas travel flexibility Resident of the Philippines
Make sure to mention in your application:
"I found this opportunity on the What Is Cycling job board."
It helps us to create more job postings and work with more cycling brands. Thank you!