Manufacturing Engineer - Vietnam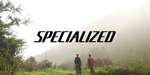 Make sure to mention in your application:


"I found this opportunity on the What Is Cycling job board."
Job Description
SUMMARY As the Manufacturing Engineer you will be responsible for leading development of our alloy and Composite bicycle products from concept to production with our supplier. You will be responsible for working directly with Design and Quality engineers as well as in contact with Product Managers and Supply Chain to ensure alloy frame project goals are met and delivered on time.   Essential duties and responsibilities: Manufacturing Engineering for assigned Projects  Ensure frame projects are correctly engineered, drawn, documented, tooled, lab tested & field tested for production according to Specialized's requirements. Contribute as needed to improving our standards Work with design engineering team during 3D model creation to address manufacturability issues and adherence to Product Brief targets; participate in Design for Manufacturing exercises Take initial 3D/2D concepts and review with manufacturers to identify potential manufacturing issues. Document design requested changes for manufacturability with deliverable of concise document showing issues and proposed changes to design engineers. As required modify 3D and create 2D drawing packages including GD&T, materials, finishing callouts, and critical notes for manufacturing, assembly or functionality. Review and document manufacturing process for each sub-assembly. When possible work with supplier to reduce manufacturing steps, increase manufacturing accuracy and repeatability. Develop check fixtures to ensure product meets GD&T drawing package. Work with supplier to develop fixtures Document meeting notes and agreements made with suppliers to ensure all issues are captured. Work with internal and external test labs to review test results of frames, analyzing failure modes and identifying ways to improve results. Document analysis and prepare reports for design engineering team. Track all tooling development to ensure tooling schedules are maintained and repairs and maintenance are performed thoroughly and efficiently. Work with supplier to identify tooling and process issues; resolve them with the goal of perfect process before starting pilot run.  Maintain engineering documents using best practices and follow product lifecycle management system. Implement effective change control of new product introduction documentation ensuring production released parts and assemblies match. In collaboration with design engineer update all 3D & 2D drawings as required to meet manufactured pars to release parts for production. Document form, fit and function of all frame assembly, machining, alignment and inspection tooling. Complete and document inspection of all frame sizes geometry and alignment ensuring supplier is process capable of producing parts to engineering drawings. Develop quality plans for all supplier assemblies ensuring inspection protocols, and work instructions are in place before pilot or production start.   Carry out assigned projects from design review thru production keeping approved timelines and meeting all project requirements using Specialized best practices. Communicate clearly and regularly with global teams on progress of projects. Conduct regular Video Conference meetings with global team on status of projects as well as design reviews.  New Sourcing & Innovation: Provide periodic updates on competitive factories in Asia. Find new supply sources, materials &/or technologies for our products. Create plans to build up capabilities of potential new suppliers in collaboration with engineering leadership.   WHAT YOU'LL NEED TO WIN: College degree in technical subjects (B.S. in engineering or manufacturing) Minimum 3 years practical engineering experience with a minimum of 1 year aluminum or composite product manufacturing experience, including: Understanding of aluminum and steel welding Experience in metal forging, mechanical and hydroforming of tubing, casting, & machining of aluminum and steel Understanding of Composite structures, Molding processes … Ability to interpret test results and suggest solutions if part does not meet requirements Ability to troubleshoot manufacturing issues and to offer solutions  Ability to read and understand engineering drawings and use measuring instruments Proficient computer skills. Creo (Pro/E), AutoCAD Experience in controlled product lifecycle development with familiarity or ability to learn Agile PLM In depth knowledge of metal or composite manufacturing including material selection, tooling and fixture design, machining, curing (composite), welding (metal). Ability to communicate effectively orally and in writing with in-house staff and vendors Reading, writing and spoken Vietnamese language required, written and spoken English at intermediate level is required. Spoken, reading Mandarin Chinese is a strong plus. Ability to perform job responsibilities with limited supervision Avid cyclist, good bike mechanic and experience in the bicycle industry preferred This position requires full-time residency in Ho Chi Minh, Vietnam. Must be able to travel to China, Taiwan, USA as needed    WHY WORK FOR US: Fun, active environment – ride bikes at lunch! Push yourself to innovate as part of a small, flexible team of passionate engineers and technicians Competitive salary, bonus, cell phone subsidy Paid annual leave, technical and English training
Make sure to mention in your application:
"I found this opportunity on the What Is Cycling job board."
It helps us to create more job postings and work with more cycling brands. Thank you!