Manufacturing Engineer - Shenzhen, China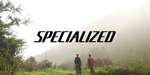 Make sure to mention in your application:


"I found this opportunity on the What Is Cycling job board."
Job Description
SUMMARY: In this position, you will work in our Manufacturing Engineering team collaborating with design engineers, quality engineers, our suppliers and our test labs. You will take responsibility for assigned projects and assist senior level engineers to gain experience in many aspects of our engineering development process. HOW YOU WILL MAKE A DIFFERENCE: Engineer meaningful and innovative products that inspire cyclists & lead the industry. Team collaboration with engineers, designers, product managers, developers, and supply chain. Brainstorming new concepts and ideas for our products & work to gain insight for the needs of all riders. International travel to our suppliers in Asia and design centers in the USA and Europe.  Job Responsibilities: Project/ Component Development Manage manufacturing development of assigned parts from sourcing to final production approval. Track/manage the development parts using Product Life Management (PLM) tools and complete required documents. Track & manage the sample schedule for all project parts and assemblies. Correspond with suppliers to arrange delivery to appropriate manufacturing and test location. Work with SBC project management, providing engineering support to ensure that supplier is on schedule for samples, pilot run, production and material preparation is sufficient to support all stages of development. Review all drawings with design engineers and suppliers to ensure that critical manufacturing and functional dimensions are present. Make modifications to drawings and/or models when necessary. Work with part suppliers, frame manufacturers and assemblers to ensure each part is inspected to and meets our drawings; completing approvals per planned project schedules. As required design fixtures and gauges using Creo 3D and 2D to support projects. Review gauge and fixture designs with suppliers before opening new tooling. Ensure all fixtures for production are reviewed and approved before start of pilot with goal of production capable fixtures being ready at R1 sample making time. Be responsible for quality and technical issues throughout development, providing root cause analysis with proposals for solutions and improvement. Document meeting notes and forward to project stakeholders as required so that they are aware of all product development stages. Copies of relevant information should also be sent to the supplier confirming all agreements made during meetings. Complete all documentation as required for the new product introduction (NPI) process; And assist other departments/people to output the necessary documents and requirements; push the product to mass production on time and in expectation. Manufacturing Continuous Improvement: Be an agent of change for continuous improvement both internally at SBC and externally at supplier side. Work with SBC managers to identify key supplier improvements to be acted on. Work with engineering team to improve & document new processes and make our engineering team stronger. Establish best practices in manufacturing at chosen suppliers to increase throughput and quality of product. Work on finding root causes of field return problems &/or manufacturing issues and suggest product improvements.  Basic Qualifications: Bachelor's degree in Aerospace, Mechanical or Manufacturing Engineering. Experience with Pro Engineer (Creo) including 3D modeling and 2D drawing creation. Solid understanding of reading and translating 2D drawings including GD&T. Proven project management skills Experience with forging, tube manipulation, welding and brazing are preferred. Good verbal and written communication skills in English and Chinese are very important for working in our fast-paced environment.
Make sure to mention in your application:
"I found this opportunity on the What Is Cycling job board."
It helps us to create more job postings and work with more cycling brands. Thank you!