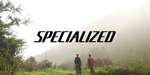 Make sure to mention in your application:


"I found this opportunity on the What Is Cycling job board."
Job Description
Are you ready to combine your passion for an active lifestyle with a meaningful and multifaceted career in the cycling industry? At Specialized, our teammates are encouraged to explore roles in a variety of functions throughout their careers. We value curiosity, a desire to try new things, and an eagerness to learn about all aspects of the business. No matter where you begin with the company, you get to decide where you want to go whether it's marketing, finance, product development, sales, or an international assignment. Join us in making the world a better place through the power of bicycles and build your dream career at the same time!   Add value right away as an HR Business Partner. As a trusted partner, you'll provide our leaders counsel and expertise while helping build out a high performing and engaged team. This will include everything from a strategic to tactical way of working. The knowledge you receive will set you up for a long lasting, successful career with Specialized.     HOW YOU'LL MAKE A DIFFERENCE Partner with teammates at all levels of the organization to support the building and scaling of our high-performance culture Work in lockstep with business leaders to align talent related needs with the current and future needs of the organization; ensure thoughtful and successful delivery of tailored solutions to clients Proactively identify employee and organizational needs and raise awareness and solutions Partner with management to improve organizational effectiveness. Provide wise expertise, both hands-on and strategic, in the areas of employee relations, coaching/development, compensation, conflict management, organizational development and more. Design and drive programs supporting engagement, growth and retention of our teammates Support and drive annual key initiatives including performance reviews and compensation planning   WHAT YOU'LL NEED TO WIN Bachelor's degree and 5+ years of experience as an HR Business Partner Strong analytical and problem-solving skills Ability to influence through strong relationships, wise counsel and data Comfortable being a hands-on team player as well as a high-level strategist Passion for designing and delivering creative solutions to everyday problems Ability to resolve complex employee relations issues Ability to handle change and ambiguity well  Preferred Qualifications A strong passion for an active lifestyle   TELL ME MORE Based in Morgan Hill, CA Health benefits, 401K, plus additional perks including a competitive employee discount Dog friendly offices Travel to events may occasionally be required   We want to increase representation of all races, genders, and body types in the cycling industry and are committed to building a diverse and inclusive workforce where all people thrive. We encourage everyone – especially those from marginalized groups – to apply to our job postings and help us earn the position as the rider's brand of choice. We are always looking for creative, innovative, and passionate people who are eager to contribute to our mission of pedaling the planet forward. Regardless of your qualifications, if you are ready to make a difference, please apply and let us know how you can make an impact at Specialized! See what we are up to on LinkedIn, Instagram, and most importantly, our #DogsofSpecialized.
Make sure to mention in your application:
"I found this opportunity on the What Is Cycling job board."
It helps us to create more job postings and work with more cycling brands. Thank you!