Graphics Developer - Taiwan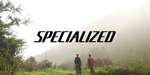 Make sure to mention in your application:


"I found this opportunity on the What Is Cycling job board."
Job Description
Position summary: Develop Color & Graphics packages for products based off the vision set by the Morgan Hill, California based Creative Team Interpret Graphics Concepts into mass-production ready art files using Adobe Illustrator. Work with our Taiwan, China, Vietnam, and Cambodia based vendor partners to sample and validate Color & Graphics packages. Uphold the standards of performance, quality, integrity and delivery Specialized customers and riders expect. Ensure Color & Graphics execution (spec's, colors, cost, appearance and test results) meet the expectations of the Morgan Hill, California based Product Teams and are approved for on-time production. Work and maintain project data in the Specialized tracking tools (Agile, JIRA, Confluence). Being able to report current project status and drive timelines is standard work for this role.  Role Responsibilities: Graphics Interpret Graphics Concepts created by the Morgan Hill, California based Creative Team into mass-producible artwork. Use Adobe Illustrator to create art files communicating Colors, Finishes, Placements, 100% Artwork, etc. for sample creation and mass production. Size, scale, and adjust artwork to products to fit product across multiple sizes. Track sample delivery and assist in photo shooting pre-production products for internal sample reviews. Collect Color and Graphic package specific manufacturability and costing feedback from vendor partners and present to Morgan Hill, California based product teams during sample review. Data Management Manage Product information: development status, cost and manufacturability feedback, testing results, color & graphic approvals, project specifications and descriptions. Maintain accurate data and project status in PLM (Product Lifecycle Management) systems.  Quality\Compliance Identify and communicate potential Color & Graphic related issues to Product Teams early and often to avoid delays to mass production. Work with Vendor Partners to clarify quality expectations enforce Specialized quality standards to ensure vendor alignment with Specialized strategy. Work with Quality Teams to diagnose root cause and problem-solve for issues identified in mass production. Work with Compliance and Vendor Partners to ensure ALL new Color & Graphics Packages are tested and executable to Specialized standards at needed quantities. Supply Chain  Collaborate with Design \Product Team \ Supply Chain Team to ensure on-time delivery of products. Travel Travel to Vendor Partners, Specialized Offices, and Tradeshows as needed. Skills & Knowledge: Keen sense of design with a curiosity about what is possible with paint and decals from a color and graphics perspective. Advanced skills in Adobe Illustrator. Organized and highly detail oriented. Comfortable in a rapidly changing environment with competing and shifting priorities. Works well under tight deadlines. Good communication skills, Fluent in English and Mandarin/Taiwanese. Vietnamese a plus, including listening, speaking, reading and writing. Familiar with MS system (Outlook, Word, Excel etc.). Oracle, Agile, Atlassian Confluence and JIRA experience a plus. Experience working with International Cultures A passion for cycling and the Specialized brand. Understanding of principles for intellectual property ownership and confidentiality. Good problem-solving abilities and a tendency for action. Knowledge of bicycle painting, process, material, logistic and delivery flow. Experience: 2-4 years design experience with a detailed portfolio of finished projects.
Make sure to mention in your application:
"I found this opportunity on the What Is Cycling job board."
It helps us to create more job postings and work with more cycling brands. Thank you!