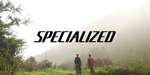 Sainte-Anne-de-Bellevue, QC
Make sure to mention in your application:


"I found this opportunity on the What Is Cycling job board."
Job Description
Here at Specialized we believe that bikes have the power to change lives. Our culture is one of passion, striving to break barriers and have a positive impact on the world. We are committed to building a diverse and inclusive workforce where every teammate can succeed as we inspire riders everywhere. We are always looking for creative, innovative, and passionate people who are eager to contribute to our mission of pedaling the planet forward.  We are looking for a graphic designer to join our team within the Marketing Department. Graphic design for the custom clothing department will be a key function of the position. The ideal candidate will have previous experience in graphic design, photo editing, illustration, video editing and excellent customer service and organizational skills. This position offers the opportunity to perform a variety of tasks in a stimulating environment.  Do you also have an interest in cycling and fashion, if so, this position is for you!  How can you help us make a difference?  Collaborate with the marketing team to support the graphic needs of the teams in Print, Digital, Retail, Animation, Film.  Work closely with the Custom Apparel sales team to meet and exceed client expectations for Custom Apparel productions.  Work collaboratively with the production team to understand deadlines and all details necessary to complete orders in a timely and thorough manner.  Work with customers to efficiently and thoroughly capture every detail to support the success of the entire process.  Meet deadlines and manage priorities in your workload to meet them, knowing that deadlines are necessary for the customer and the team you work with.  What do you need to succeed?  Excellent knowledge of Adobe tools, Illustrator, Photoshop, InDesign and Premiere  Excellent oral and written skills in French and English.  Knowledge of motion design and animation.  Experience in illustration, photography and video editing.  Desired skills  BAC, DEC or AEC in graphic design or equivalent  Great sense of organization and detail  Ability to adapt  Aware of technical innovations and design standards  Organized and detailed, able to manage multiple detailed tasks.  Come ride with us!    Start date; as soon as possible    Specialized Canada offers all full-time employees a competitive salary in keeping with our values of equity, diversity and inclusiveness. Employees have access to preferred pricing on bikes and equipment to ensure they can ride what they talk about every day. Daily group bike rides and training programs are also offered through Specialized University. On-site gym, ping pong & coffee on tap!  To apply, fill out the form below or send an email to info.canada@specialized.com      Chez Specialized, nous croyons que le vélo a le pouvoir d'améliorer la vie des gens. Notre culture est bâtie sur une passion et une volonté à dépasser les limites. Nous sommes investis à bâtir une équipe diversifiée et inclusive où chaque membre peut réussir et inspirer les cyclistes du monde entier. Nous sommes toujours à la recherche de gens créatifs, innovateurs et passionnés prêts à contribuer à notre mission de pédaler la planète vers un futur meilleur. Nous recherchons un designer graphique pour rejoindre notre équipe et du département Marketing. La création graphique pour le département de vêtements personnalisés sera une fonction clé du poste. Le candidat idéal possède une expérience préalable en design graphique, retouche photo, création d'illustrations, montage vidéo et d'excellentes compétences en matière de service à la clientèle et d'organisation. Ce poste offre la possibilité d'effectuer une variété de tâches dans un environnement stimulant. Avez-vous aussi un intérêt pour le cyclisme et la mode, si oui, ce poste est pour vous!   Comment pouvez-vous nous aider à faire la différence? Collaborer avec l'équipe marketing afin de supporter graphiquement les besoins des équipes au niveau Print, Digital, Retail, Animation, Film. Travailler en étroite collaboration avec l'équipe des ventes Custom Apparel afin de répondre et de dépasser les attentes des clients en matière de productions Custom Apparel. Travailler en collaboration avec l'équipe de production afin de comprendre les délais et tous les détails nécessaires à l'exécution des commandes dans les délais requis et avec rigueur. Travailler avec les clients pour capturer efficacement et minutieusement chaque détail afin de soutenir le succès du processus complet. Respecter les délais et gérer les priorités dans votre charge de travail pour les respecter, sachant que les délais sont nécessaires pour le client et l'équipe avec laquelle vous travaillez. Qu'avez-vous besoin pour réussir? Excellente maitrise des outils Adobe, Illustrator, Photoshop, InDesign et Premiere Excellentes capacités orales et écrites en français et en anglais. Connaissance en motion design et animation. Expérience dans le domaine de l'illustration, de la photographie et du montage vidéo. Aptitudes recherchées BAC, DEC ou AEC en graphisme ou l'équivalent Grand sens de l'organisation et du détail Capacité d'adaptation À l'affut des progrès techniques et des standards de design Organisé(e) et détaillé(e), capable de gérer de multiples tâches détaillées.   Viens rouler avec nous! Date de début d'emploi; dès que possible Specialized Canada offre à tous ces employés temps plein, un salaire compétitif en respect avec ses valeurs d'équité, de diversité et d'inclusivité. Les employés ont accès à des prix préférentiels sur les vélos et les équipements pour s'assurer qu'ils puissent rouler ce dont ils parlent tous les jours. Des sorties à vélo en groupe quotidiennes et des programmes de formation sont aussi offerts à travers l'Université Specialized. Gym sur place, ping-pong & café à volonté!Le genre masculin est utilisé sans discrimination tout simplement afin d'alléger le texte. Pour postuler, remplissez le formulaire ci-dessous ou envoyez un courriel à info.canada@specialized.com
Make sure to mention in your application:
"I found this opportunity on the What Is Cycling job board."
It helps us to create more job postings and work with more cycling brands. Thank you!