Finance Business Partner (Preferably remote within US)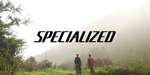 Make sure to mention in your application:


"I found this opportunity on the What Is Cycling job board."
Job Description
Are you ready to combine your passion for an active lifestyle with a meaningful and multifaceted career in the cycling industry? At Specialized, our teammates are encouraged to explore roles in a variety of functions throughout their careers. We value curiosity, a desire to try new things, and an eagerness to learn about all aspects of the business. No matter where you begin with the company, you get to decide where you want to go whether it's marketing, finance, product development, sales, or an international assignment. Join us in making the world a better place through the power of bicycles and build your dream career at the same time! Add value right away as a Finance Business Partner. You'll play a key role in ensuring the best financial decisions are made by partnering with various functional areas throughout the organization. To succeed, you will need to be a team player, intellectually curious, analytical and a strong communicator. You'll also develop a deep understanding of our business model setting you up for a long lasting, successful career with us.  HOW YOU'LL MAKE A DIFFERENCE Provide quality end to end financial business partner service to various functions and business units or regions as assigned.  This would include providing financial information, tools, analysis and insight to leaders, challenging their thinking, helping them make more informed decisions and driving business strategy Constantly maintain a questioning mind-set, willing to dig deeper into the data to understand the key drivers. Provide new business financial modeling Facilitate/help/advise on strategic investments and roadmap creation, tracking and execution Communicate and facilitate the continuous planning process and provide support to ensure that the process is completed in a timely and accurate manner Lead monthly reviews and analysis of functional area/business unit revenues and spend Assist in developing training materials and providing training to functional areas on various accounting  processes and financial systems Analysis of existing business processes and working to improve or adapt new processes as necessary. This will be a "roll-up-the-sleeves" person who will help to improve business processes as the organization grows. WHAT YOU NEED TO WIN Bachelor's degree in Finance, Accounting or related business field 3-5 years relevant professional experience with a keen interest in a career in the cycling or outdoor industry Outstanding presentation, reporting and communication skills with ability to interact across multiple functional areas Passion to drive change and performance and a high level of energy and enthusiasm Confidence to build credibility quickly with stakeholders within and outside of the finance function. Proven ability to think creatively with strong problem-solving skills.  Must thrive in a fast-paced highly collaborative environment Ability to prioritize multiple projects and/or quickly adapt to changes and manage against deadlines Proficient in Excel and financial software applications with ability to learn and adjust to technologies Familiarity with financial forecasting and budgeting Solid business and financial acumen with the ability to translate financial & accounting concepts for non-finance teammates   TELL ME MORE Preferably remote within US   Health benefits, 401K, plus additional perks including a competitive employee discount Dog friendly offices   We want to increase representation of all races, genders, and body types in the cycling industry and are committed to building a diverse and inclusive workforce where all people thrive. We encourage everyone – especially those from marginalized groups – to apply to our job postings and help us earn the position as the rider's brand of choice. We are always looking for creative, innovative, and passionate people who are eager to contribute to our mission of pedaling the planet forward. Regardless of your qualifications, if you are ready to make a difference, please apply and let us know how you can make an impact at Specialized! See what we are up to on LinkedIn, Instagram, and most importantly, our #DogsofSpecialized.
Make sure to mention in your application:
"I found this opportunity on the What Is Cycling job board."
It helps us to create more job postings and work with more cycling brands. Thank you!