Field Test Manager - e-Bike (m/f/d) 100%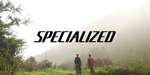 Make sure to mention in your application:


"I found this opportunity on the What Is Cycling job board."
Job Description
The Specialized Turbo e-Bike Quality Team's mission is to deliver the best cycling experience to every rider, no matter their location. For our team located in Cham (ZG), Switzerland we are seeking a Field Test Manager who will drive the organization of field-testing Specialized e-Bikes across the world to commence immediately or by agreement. This role is essential to ensure every new e-Bike delivers the dream user experience. In this role, you will be directly responsible for managing our global field test fleet featuring the latest and greatest e-Bike technology. This includes ensuring the right bikes are ridden at the right time, all feedback from test rides is clearly communicated and that all test rides achieve the test requirements in a complete and timely fashion. This role is key to verifying that all field test issues are fully addressed at the rider level. Therefore, using the data collected you will collaborate closely with the product team to implement data-driven improvements that resolve field test issues, helping us develop the best e-Bikes.   How you'll make a difference 1. Manage the test fleet Drive the definition of quantities and timing of the different test programs Make sure bikes/ spare parts/new components are ordered and timely provided to the right locations Arrange the transportation and setup of the test fleet for all the locations across the world Keep all bikes recorded and updated in the internal tracking system 2. Manage the field test riders Find the most suitable field test riders within the company, for each bike/project. Support and manage external field testers Ensure field testers are clear on riding requirements, test protocols and deliver the required amount of riding with clear, informative feedback 3. Be the interface between Field testers and the product team Be the point of contact for riders' specific issues or needs Ensure the feedback/problems are timely and effectively reported to the product team Organize updates to bikes to confirm that field test issues are resolved   What you need to win Apprenticeship as a bike mechanic or similar education Experience as a bike mechanic with deep mechanical knowledge of bikes Familiarity with e-bikes or other e-mobility/mechatronic systems preferred Experience in Project Management is a plus Work experience within an international environment Ability to multitask effectively among different projects in a fast-paced environment Excellent skills in MS office tools Knowledge of Jira/Confluence knowledge of PLM or change management systems is desirable Strong communication skills Excellent English skills (written and spoken), German is a plus Passion for cycling   What we offer: We are a dynamic and multicultural team within an innovative and growing environment. You can look forward to a modern working space, lunch rides, social security- and many other benefits.   You are interested? We look forward to receiving your compelling application stating your salary expectation and earliest starting date. Please submit your application exclusively via our online career portal. Applications via e-mail, mail or employment agencies will not be considered.   Specialized Europe GmbH - Human Resources - Werkstattgasse 10 - CH-6330 Cham - www.specialized.com/careers   About Specialized At Specialized, innovation has guided our every decision since 1974. As more riders of all ages discover the joy of riding a bike, we're here to do the best work of our lives to push the greatest human powered machine into the future. We believe that bikes have the power to change lives, and serve as a powerful weapon against climate change. We're a team of barrier-breakers, disrupters, and problem solvers. We're committed to building a diverse and inclusive workforce where every teammate can succeed as we inspire riders everywhere.
Make sure to mention in your application:
"I found this opportunity on the What Is Cycling job board."
It helps us to create more job postings and work with more cycling brands. Thank you!