Experience Center Representative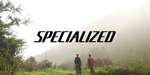 Make sure to mention in your application:


"I found this opportunity on the What Is Cycling job board."
Job Description
Are you ready to combine your passion for an active lifestyle with a meaningful and multifaceted career in the cycling industry? At Specialized, our teammates are encouraged to explore roles in a variety of functions throughout their careers. We value curiosity, a desire to try new things, and an eagerness to learn about all aspects of the business. No matter where you begin with the company, you get to decide where you want to go whether it's marketing, finance, product development, sales, or an international assignment. Join us in making the world a better place through the power of bicycles and build your dream career at the same time! Are you passionate about excellent customer service? Are you a natural at developing positive relationships with customers and our local Specialized retailers? Do you constantly get excited about new products and sharing those new products with others? Are you experienced at cleaning, servicing and tuning bikes? Are you eager to help everyone get on a bike and experience the amazing riding in Santa Cruz? If you were able to answer "yes" to these questions, we want to talk to you? We are looking for a Service Technician to join our Santa Cruz team in spreading the love of cycling!   HOW YOU'LL MAKE A DIFFERENCE Wow riders through positive interactions, bike setup, and product overview. Share your deep understanding of Specialized products in a clear and informative manner. Respond to rider inquiries about different bikes and models, and help them find a retailer to fulfill their needs. Help lead group rides and assist with product launches. Promote relationships between riders and their local retailers. Grow and create new brand fans. Pull espresso shots and serve up post ride beverages. WHAT YOU NEED TO WIN Minimum two years of customer service / technical service experience in the cycling industry. Proficiency in Lightspeed POS and Bicycle Rental Manager (BRM). Experiencing servicing Fox/RockShox suspension, bleeding Shimano/SRAM brakes and working on electronic drivetrains. In depth technical knowledge of Specialized product and the cycling industry in general. Excellent customer service, organizational skills, analytical skills, and problem solving skills. Ability to communicate, both written and verbally, in a clear and professional manner. Ability to work with limited oversight in a fast paced, high volume environment. Ability to identify issues and alternatives, and recommend possible solutions. Associate or Bachelors Degree, or equivalent experience preferred. TELL ME MORE Based in Santa Cruz, CA.  Health benefits, 401K, plus additional perks including a competitive employee discount Dog friendly offices   We want to increase representation of all races, genders, and body types in the cycling industry and are committed to building a diverse and inclusive workforce where all people thrive. We encourage everyone – especially those from marginalized groups – to apply to our job postings and help us earn the position as the rider's brand of choice. We are always looking for creative, innovative, and passionate people who are eager to contribute to our mission of pedaling the planet forward. Regardless of your qualifications, if you are ready to make a difference, please apply and let us know how you can make an impact at Specialized! See what we are up to on LinkedIn, Instagram, and most importantly, our #DogsofSpecialized.
Make sure to mention in your application:
"I found this opportunity on the What Is Cycling job board."
It helps us to create more job postings and work with more cycling brands. Thank you!