Executive Producer, Global Marketing (Photo + Video)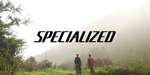 Make sure to mention in your application:


"I found this opportunity on the What Is Cycling job board."
Job Description
Are you ready to combine your passion for an active lifestyle with a meaningful and multifaceted career in the cycling industry? At Specialized, our teammates are encouraged to explore roles in a variety of functions throughout their careers. We value curiosity, a desire to try new things, and an eagerness to learn about all aspects of the business. No matter where you begin with the company, you get to decide where you want to go whether it's marketing, finance, product development, sales, or an international assignment. Join us in making the world a better place through the power of bicycles and build your dream career at the same time!   As Specialized Global Marketing's Executive Producer you'll work directly with our internal photo and video teams as well as all external vendors on brand and marketing initiatives. This role provides the clarity, visibility, and workload management required to help our internal photo and video teams and external vendors and agencies execute assets of the highest level to ensure we stand out not just in our industry but beyond. In addition, this role will be facilitating productions at a line producer and project manager level collaborating with our marketing and creative teams, to ensure our internal photo and video teams have the tactical support they need to execute. From building call sheets and licensing, to ensuring diversity in vendors and models and working directly with our award-winning agencies, the Specialized Global Marketing Executive Producer is the owner and driver of all photo and video operations at Specialized.   HOW YOU'LL MAKE A DIFFERENCE Collaborate closely with internal and external photo/video teams, marketing leads and project management to successfully execute all photo/video shoots and logistics at the highest level. Be the source of clarity that drives success and direction to teams in the midst of ambiguity. Work within project management tools to build, track and take projects across the finish line. Ensure equity, diversity and inclusivity in all projects, both behind and in front of the lens. Own and foster agency relationships from an operational and production standpoint. Create an atmosphere that fosters curiosity, creative thinking, and collaboration in the service of delivering best-in-the-world photography and videography. Establish a vision for the structure, talent, development, and resourcing of the photo and video team that aligns with the projected business growth and reflects the core values and beliefs of Specialized. WHAT YOU NEED TO WIN 5+ years of production experience with proven leadership excellence Extensive knowledge of media licensing and production permitting Knowledge working in Confluence, MIRO, and JIRA is a plus Display and prove Specialized core competencies including curiosity, humility, team-focus, passion and ownership Excellent at mentoring, leading and great interpersonal skills Exceptional communication skills and the ability to collaborate with and inspire cross-functional teams visually and verbally Ability to track and hit stringent deadlines while managing multiple projects Friendly, fun, hardworking, nurturing, courteous, and accessible Love bicycles   TELL ME MORE Health benefits, 401K, plus additional perks including a competitive employee discount Dog friendly offices Travel to events may occasionally be required   We want to increase representation of all races, genders, and body types in the cycling industry and are committed to building a diverse and inclusive workforce where all people thrive. We encourage everyone – especially those from marginalized groups – to apply to our job postings and help us earn the position as the rider's brand of choice. We are always looking for creative, innovative, and passionate people who are eager to contribute to our mission of pedaling the planet forward. Regardless of your qualifications, if you are ready to make a difference, please apply and let us know how you can make an impact at Specialized! See what we are up to on LinkedIn, Instagram, and most importantly, our #DogsofSpecialized.
Make sure to mention in your application:
"I found this opportunity on the What Is Cycling job board."
It helps us to create more job postings and work with more cycling brands. Thank you!