Distribution Specialist Part Time - Groveport, Ohio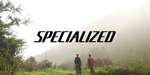 Make sure to mention in your application:


"I found this opportunity on the What Is Cycling job board."
Job Description
Company: Specialized Bicycle ComponentsDepartment: Distribution Specialist Part-TimeLocation: Groveport, OH Do you thrive on challenge and a job that will keep you on your toes? At Specialized we are seeking teammates that want something new. We start distribution specialist's at $16.00 as well as merit incentives when performance goals are met. What could be better? How about free health care and awesome discounts on Specialized products! About Us Our distribution team serves Specialized Riders and Retailers by shipping orders in real-time. As a result, we have need for a Part-Time team mate to respond immediately to fluctuating shipping demands. Part time positions will require direct communication with their Supervisor as to scheduling and availability.  Roles and Responsibilities As a Distribution Specialist you could be working in different positions at Specialized, like bicycle picking, picking and packing bicycle equipment, or unloading trucks. In all of those positions there is a need for accuracy, integrity and digital literacy as well as walking throughout the day. Be prepared to be cross trained as needed in each department as needed. Skills and Experience Needed Basic math skills and accurate part number identification Must have the ability to move and lift up to 50 pounds regularly using sound lifting technique Must be able to bend and turn at the waist and knee, as well as, reach and lift over head Ability to earn forklift certification if required Benefits and Perks 401(k) dollar for dollar match, up to $5,000 per year Tuition reimbursement Employee bicycle and industry discounts In-house gym and free fitness classes
Make sure to mention in your application:
"I found this opportunity on the What Is Cycling job board."
It helps us to create more job postings and work with more cycling brands. Thank you!