Distribution Specialist - Full Time (Salt Lake City)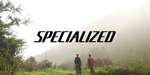 Make sure to mention in your application:


"I found this opportunity on the What Is Cycling job board."
Job Description
Are you a hard worker that thrives in a fast paced and lively work environment? Do you enjoy the challenge of reaching monthly goals by fulfilling orders accurately and efficiently? Are you looking for an exciting career working for the best bicycle company in the world? If you answered "yes" to these questions, we want to talk to you! At Specialized, our teammates are encouraged to explore roles in a variety of functions throughout their careers. We value curiosity, a desire to try new things, and an eagerness to learn about all aspects of the business. No matter where you begin with the company, you get to decide where you want to go whether it's marketing, finance, product development, sales, or an international assignment. Join us in making the world a better place through the power of bicycles and build your dream career at the same time! Our Distribution Center operates Monday through Friday, and we're hiring Full-Time employees (average 40-hour work week). This role pays $16/hour, and includes perks such as free health insurance for employees, immediate vesting in 401-k, PTO, bagel Fridays, free daily snacks, employee discounts, and more!   Make a difference Receiving, picking, packing, shipping, and everything in between! Fulfilling bicycle orders while working in a fun and results-oriented work environment. Driving efficiencies and improving current working processes What you need to win Reading, writing and basic math skills Basic digital literacy Attention to detail Must be reliable, self-motivated and responsible Comfortable working on your feet for a majority of the day Ability to lift up to 50 lbs ADDITIONAL PERKS INCLUDE... Benefits described below apply to Full Time Regular Positions Medical coverage beginning the month after you start 401(k) dollar for dollar match, up to $5,000 per year 100% Company provided Life and Disability Insurance Sick time and paid holidays Culture of inclusiveness, personal and career growth opportunities Free coffee truck Mondays In-house gym, tuition reimbursement, and outdoor industry discounts! Do you get the idea we love our people yet? Apply now to ride with us! About Specialized: Here at Specialized we believe that bikes have the power to change lives for the better. We are a culture of barrier-breakers, but we need your unique ideas and backgrounds to help us push boundaries and change the world. We are always looking for creative, innovative, and passionate people who can contribute to our mission of getting people outside. Regardless of your qualifications, if you think this could be you and you're ready to make a difference, please apply! We hope that you will reach out and show us how you can make an impact here.
Make sure to mention in your application:
"I found this opportunity on the What Is Cycling job board."
It helps us to create more job postings and work with more cycling brands. Thank you!