Digital Operations Manager, US Ecommerce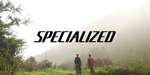 Make sure to mention in your application:


"I found this opportunity on the What Is Cycling job board."
Job Description
Are you ready to combine your passion for an active lifestyle with a meaningful and multifaceted career in the cycling industry? At Specialized, our teammates are encouraged to explore roles in a variety of functions throughout their careers. We value curiosity, a desire to try new things, and an eagerness to learn about all aspects of the business. No matter where you begin with the company, you get to decide where you want to go whether it's marketing, finance, product development, sales, or an international assignment. Join us in making the world a better place through the power of bicycles and build your dream career at the same time!   The USA eCommerce Operations Manager will be responsible for implementing, managing, and maintaining operations and workflow systems between the technologies that define and power our online platform and the teams who are driving traffic and business through the platform. The USA eCommerce Operations Manager reports to the USA eCommerce Leader and will play a key role in meeting the organization's targets You'll own our orderbook, payment gateway rules, delivery experience and platform operations. You'll identify and address untapped opportunities to support inventory goals, fall out rate (net/gross sales), platform stability and fulfilment goals.   HOW YOU'LL MAKE A DIFFERENCE Lead the definition and improvement of business operational processes as they relate to the platform and platform tools. Includes understanding business opportunities, understanding the front-end technical landscape, and defining solutions that will support the business team in achieving their objectives. Analysis and monitoring of platform processes, finding improvement opportunities and ensuring site health. Proactively identify operational problems, site errors, project or functionality related issues; facilitate problem resolution with appropriate parties. Work closely with Demand Planners and Operations to dynamically manage the specialized.com product allocation; adding and releasing inventory where needed. Tailor our orderbook to make sure the channel receives the inventory planned for, and that inventory levels align with our revenue targets. Monitor pick, pack, ship metrics to make sure eCommerce orders are fulfilled and delivered in a timely manner. Work with Distribution centers and transport leaders to assist in ideating, problem solving and implementing new processes to meet our delivery goals. Work with Fraud Analyst and Customer Service to manage fraud rules and payment gateways to meet authorization rate, chargeback rate and cancellation rate goals. Monitor returns rate and drive experience and/or product updates to meet goals. Maintain and provide operational reporting to key stakeholders. Input into Global Ecommerce & Web Development teams initiatives and priorities Benchmark industry best practices and new technologies to inform future priorities. WHAT YOU NEED TO WIN Bachelor's degree in Business, IT, Operations, or equivalent. 3+ years of hands-on experience in B2C eCommerce operations, ideally selling physical products and used to planning according to inventory opportunities. Experience managing up to 15,000 SKUs is a plus. Understanding of web analytics is a must. Experience in an OMS / ERP system managing orders (Oracle Preferred). TELL ME MORE Based in Morgan Hill, CA Health benefits, 401K, plus additional perks including a competitive employee discount Dog friendly offices   We want to increase representation of all races, genders, and body types in the cycling industry and are committed to building a diverse and inclusive workforce where all people thrive. We encourage everyone – especially those from marginalized groups – to apply to our job postings and help us earn the position as the rider's brand of choice. We are always looking for creative, innovative, and passionate people who are eager to contribute to our mission of pedaling the planet forward. Regardless of your qualifications, if you are ready to make a difference, please apply and let us know how you can make an impact at Specialized! See what we are up to on LinkedIn, Instagram, and most importantly, our #DogsofSpecialized.
Make sure to mention in your application:
"I found this opportunity on the What Is Cycling job board."
It helps us to create more job postings and work with more cycling brands. Thank you!