Design Engineer- Rider Safety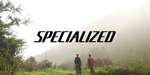 Make sure to mention in your application:


"I found this opportunity on the What Is Cycling job board."
Job Description
Innovation has guided our every decision since 1974. As more riders of all ages get on the roads, trails, and streets than ever before, we're here to do the best work of our lives to push the greatest human powered machine into the future each and every day. We're a team of barrier-breakers, disrupters, and problem solvers. We're committed to building a diverse and inclusive workforce where every teammate can succeed as we inspire riders everywhere. Reach out – we're here to help you build your career at Specialized. HOW YOU'LL MAKE A DIFFERENCE Supporting the company's design and development process to ensure correct integration of new concepts, through to production realization. Supporting early supplier discussions, ensuring correct engagement for feasibility and program delivery Supporting the development of best practice design and acting as a champion for good, efficient, fundamental engineering design Prototyping:  Take concepts from sketches into testable prototypes. Explore new materials, processes, and technologies.   Coordination with factories: Communicate with factories regarding product development, project tracking and tooling changes. Work with factory to ensure accuracy prior to production tooling. On-time delivery: Own your part of the process and deliver quality work on time. Keep a close eye on multiple projects, tracking at different launch seasons. Coordinate and lead 3D prototyping: Work with industry-leading technology to take 3D models, to 3D printed products. Print, setup and test parts during research and development process. Coordinate and lead electronics prototyping.  Create proof of concept prototyping with the mindset to develop into a final product. Development to production: Work through technical challenges that arise in commercialization. Work closely with the factory to find innovative and effective solutions to get product to market on time. Collaborate with cross-functional teams of product engineers and manufacturers to bring new concepts to market. Provide R&D and testing of components. Ensure product success by managing specs of new development, establishing SOP's. Manage development projects from concept through production – including the design and engineering, prototyping, testing and verification, production tooling, documentation, and QA/QC. Project Management responsibility. Manage multiple development projects simultaneously – create and maintain project timelines to assure on-time delivery of finished products, maintain tracking documents and report on progress as needed. Provide guidance and direction to suppliers - facilitating the development and initial production to assure on time delivery of new products. Participate in brainstorming and idea generation, create sketches, models, and drawings to demonstrate ideas and concepts. Design prototypes and models to demonstrate designs and mechanical features or concepts. Test and evaluate models and prototypes for performance and practicality in manufacturing. WHAT YOU NEED TO WIN Ability to mockup prototypes and test using problem solving skills and on-hands experience. Ability to work with 3D modeling and scanning software, 3D printing software and machinery. Ability and experience working with and developing electronics/consumer electronics. Ability to work in ultra-fast paced environment, think on your feet, make decisions confidently and deliver excellence. Incredible listening skills. Minimum 5 years' of progressively responsible experience in product development and engineering with demonstrated experience and success. A brave approach to concept design solutions A desire and curiosity to strive for continuous improvement. A commitment to add value to a team   We want to increase representation of all races, genders, and body types in the cycling industry and are committed to building a diverse and inclusive workforce where all people thrive. We encourage everyone – especially those from marginalized groups – to apply to our job postings and help us earn the position as the rider's brand of choice. We are always looking for creative, innovative, and passionate people who are eager to contribute to our mission of pedaling the planet forward. Regardless of your qualifications, if you are ready to make a difference, please apply and let us know how you can make an impact at Specialized! See what we are up to on LinkedIn, Instagram, and most importantly, our #DogsofSpecialized.
Make sure to mention in your application:
"I found this opportunity on the What Is Cycling job board."
It helps us to create more job postings and work with more cycling brands. Thank you!