Creative Marketing Manager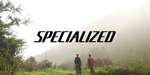 Make sure to mention in your application:


"I found this opportunity on the What Is Cycling job board."
Job Description
Are you ready to combine your passion for an active lifestyle with a meaningful and multifaceted career in the cycling industry? At Specialized, our teammates are encouraged to explore roles in a variety of functions throughout their careers. We value curiosity, a desire to try new things, and an eagerness to learn about all aspects of the business. No matter where you begin with the company, you get to decide where you want to go whether it's marketing, finance, product development, sales, or an international assignment. Join us in making the world a better place through the power of bicycles and build your dream career at the same time! Add value right away as our USA Creative Marketing Manager. Reporting directly to the USA Marketing Leader, you'll provide retailers and riders with successful marketing campaigns that cover new products, rider engagement, and event activation. You'll also develop a deep understanding of the Specialized brand, audience, and activations, setting you up for a long lasting, successful career with us. HOW YOU'LL MAKE A DIFFERENCE Proactively assess and identify new marketing opportunities Develop multi-channel and integrated marketing plans that align with our business objectives Lead projects effectively so team members understand the vision and tasks required to produce successful results Build comprehensive, impactful briefs that inform and guide the development of rider journey touchpoints across multiple channels Work with multiple departments while communicating effectively, solving problems creatively, and demonstrating high integrity Collaborate with the USA marketing and leadership teams to drive sales initiatives through digital and retail campaigns Manage agency partnerships to deliver key objectives Utilize a quantitative marketing approach; collect data to present to the USA business team outlining marketing metrics, brand reporting, campaign recaps and updates WHAT YOU NEED TO WIN A proven track record leading marketing campaign development in agencies or the outdoor industry Strong organizational and project management skills along with a keen eye for great copy and impactful design Ability to forge positive relationships with multiple personality types Ability to meet ambiguity with vision and a sense of humor Deep appreciation for the rider, keeping their needs in focus everyday Proficiency in Microsoft Suite, Adobe InDesign Bachelor's Degree in Business or Marketing preferred TELL ME MORE Report directly to the USA Marketing Director with direct report responsibilities Health benefits, 401K, plus additional perks including a competitive employee discount Dog friendly offices Travel may occasionally be required   We want to increase representation of all races, genders, and body types in the cycling industry and are committed to building a diverse and inclusive workforce where all people thrive. We encourage everyone – especially those from marginalized groups – to apply to our job postings and help us earn the position as the rider's brand of choice. We are always looking for creative, innovative, and passionate people who are eager to contribute to our mission of pedaling the planet forward. Regardless of your qualifications, if you are ready to make a difference, please apply and let us know how you can make an impact at Specialized! See what we are up to on LinkedIn, Instagram, and most importantly, our #DogsofSpecialized.
Make sure to mention in your application:
"I found this opportunity on the What Is Cycling job board."
It helps us to create more job postings and work with more cycling brands. Thank you!