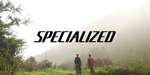 Make sure to mention in your application:


"I found this opportunity on the What Is Cycling job board."
Job Description
SUMMARY As of a buyer role, we're looking for someone to partner with our global supply planning team on demands reviewed, execute order placement with timely manner and ensure the doc accuracy. To always remain curiosity about finding the opportunity to improve from working process and more efficient way on system operation.   HOW YOU'LL MAKE A DIFFERENCE Enable SBC to Order and Ship Product on time to support our global sales teams PO Life Cycle Owner Ensure timely order placement, routine tracking on the status of order and shipment arrangement Verify the data accuracy between vendor and system , ensure the up to date info being reflected to Oracle correctly. Inventory Control Planner Ensure accurate inventory at our local warehouse Maintain correct data details of inventory and systems Communication Requires frequently communication to internal SBC team with various dept: supply planning, supply chain, product, logistic and marketing when needed. To stay on top of general issues related to unit price, order restriction if any, and be the one to communicate externally to domestic and oversea suppliers.   WHAT YOU NEED TO WIN Able to communicate effectively in English Bachelor's degree in Business Management, Supply Chain Management, or related field. Experienced with Oracle system is plus 3+ years experience on procurement or supply chain related job. Be familiar with Office, Excel specifically, ability on data analysis Excellent interpersonal and communication skills. Details oriented and be result driven. Strong desire to work in a multi-cultural team environment Knowledge of manufacturing process or material is plus. Experiences and Knowledge of the logistic is plus.
Make sure to mention in your application:
"I found this opportunity on the What Is Cycling job board."
It helps us to create more job postings and work with more cycling brands. Thank you!