BikeSoure - Denver, CO - Sales Associate II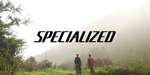 Make sure to mention in your application:


"I found this opportunity on the What Is Cycling job board."
Job Description
#7 - University Hills - Denver, CO   Full-Time/Part-Time   Negligible   Day   Sales Job Level: Experienced Market: Colorado Pay Range: $13.00 - $13.75 / hr + commission Reports to: Store Manager FLSA Status: Non-exempt EEO1 Category: Sales Workers PTO: Available for full-time employee** Sick PTO: Available for part-time or seasonal employee** Health Insurance: Available for full time employee** 401k: Available for eligible employee** Bonus: Not eligible *for eligible employees Description: BikeSource Sales Associates are responsible for connecting riders with the best possible solutions for their cycling needs. The Sales Associate will use their training and product knowledge to quickly and accurately identify customer needs and motivations and present the products from within the store's assortment that best meet these needs and motivations. Additionally, Sales Associates are responsible for sales floor stocking, cleaning and organization and may be called upon to assist with tasks outside their sales role but within their capabilities. Level II sales staff have relevant experience and/or training but require supervision. Level II sales staff must have continuous availability. Full-time status increases rate. This position may be part-time or full-time. This is an hourly plus commission position and applicable minimum wage will apply. Employees may qualify for hourly wage increase through a combination of accumulated hours and job-specific training. Qualifications: Sales Associate II should have prior bike shop or cycling industry experience and relevant industry-specific training. All employees should be energetic, outgoing, passionate about the sport of cycling and enthusiastic to bring others into the sport. BikeSource expects all employees to treat co-workers, customers, vendors and the cycling community as a whole with the highest level of respect and to be professional in all aspects of their job. General Physical Requirements for BikeSource Employees include, but not are not limited to the following: Frequently required to: Stand, Walk, Talk, Hear, Climb flights of stairs, Handle, feel, and reach with hand and arms, Lift and/or move up to 50 pounds, Handle small tools (box cutters, wrenches, etc), Handle cleaning solvents, Ability to move freely in and around obstacles common in storesOccasionally required to: Lift and/or move over 50 pounds, Work in outdoor weather conditions, Climb ladders, Handle small power tools (Dremel, bench grinder, etc)Specific vision abilities required by this job include close vision; and the ability to adjust focus. While performing this job, the noise level in the work environment is moderate, occasionally loud. Must consistently make correct change, which demands that the employee have basic math skills. Must have acceptable verbal English language communication skills, which includes interpersonal conversational skills. Must have the ability to interact productively with coworkers and customers. Must have the ability to follow directions from a supervisor, as well as understand and follow posted work rules and procedures.
Make sure to mention in your application:
"I found this opportunity on the What Is Cycling job board."
It helps us to create more job postings and work with more cycling brands. Thank you!