Associate Product Manager- Saddles, Grips, and Handlebar Tape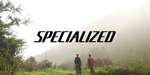 Make sure to mention in your application:


"I found this opportunity on the What Is Cycling job board."
Job Description
Are you ready to combine your passion for an active lifestyle with a meaningful and multifaceted career in the cycling industry? At Specialized, our teammates are encouraged to explore roles in a variety of functions throughout their careers. We value curiosity, a desire to try new things, and an eagerness to learn about all aspects of the business. No matter where you begin with the company, you get to decide where you want to go whether it's marketing, finance, product development, sales, or an international assignment. Join us in making the world a better place through the power of bicycles and build your dream career at the same time! We are searching for an Associate Product Manager to take on an amazing opportunity within our Equipment team. You will work directly with our industrial and graphic design, marketing, human performance, engineering, and development organization from concept to delivering the best quality products to market. You will use strong product vision combined with technical development skills to build, market, and successfully launch equipment to our riders around the globe. An excellent candidate for this role is eager to learn, passionate about getting people moving and eager to gain experience building, managing, and curating a business through a product lens. How you'll make a difference Become the voice of the rider. Spend significant time with riders, retailers, and product testers to understand rider needs and spot opportunities to improve engagement and rider retention. Know the competition. Understand the competitive space better than anyone else. Be a master in the industry with a point of view on how we differentiate our experience. Partner with senior PMs and cross-functional teams to establish product roadmap, strategy, and long-term vision. Actively support the management of the product line through briefing and timeline management. Development support; learn how to build and innovate at the most intimate level of product creation. Be the go-to-market champion for new product introductions, which includes using storytelling to engage and coordinate the entire organization at some level to introduce new products. Take ownership of projects and follow through on deliverables. What you need to win College degree, BS in Engineering, Kinesiology/Physiology, Business or other related degree. Industry or retail experience preferred but not required Strong presentation and storytelling skills. Self-motivated, self-directed, and entrepreneurially minded to thrive in a fast-paced environment. Strong communication and project management skills with the ability to work with multiple partners, manage partner relationships and prioritize partner requests. Experience handling ambiguity, complexity, and shifting priorities within a product development cycle. Strong personal organizational and time management skills with very high attention to detail. Willingness to work across time zones and travel (international and domestic) 15-20%. Curiosity and desire to learn. Experience bike fitting a plus. Tell Me More Based in Boulder, Colorado Health benefits, 401K, plus additional perks including a competitive employee discount Dog friendly offices Travel to events may occasionally be required   Salary range: 57.7K- 63K   We want to increase representation of all races, genders, and body types in the cycling industry and are committed to building a diverse and inclusive workforce where all people thrive. We encourage everyone – especially those from marginalized groups – to apply to our job postings and help us earn the position as the rider's brand of choice. We are always looking for creative, innovative, and passionate people who are eager to contribute to our mission of pedaling the planet forward. Regardless of your qualifications, if you are ready to make a difference, please apply and let us know how you can make an impact at Specialized! See what we are up to on LinkedIn, Instagram, and most importantly, our #DogsofSpecialized.
Make sure to mention in your application:
"I found this opportunity on the What Is Cycling job board."
It helps us to create more job postings and work with more cycling brands. Thank you!