Associate Engineer - Vietnam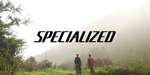 Make sure to mention in your application:


"I found this opportunity on the What Is Cycling job board."
Job Description
SUMMARY: This position is open to fresh engineers with little to no experience. It is an opportunity to start your career at the Specialized South-East Asia Innovation center working on some of the most advanced bicycles in the world. As an Associate Engineer you will be supporting our 3 departments (Quality, Test lab, Manufacturing) following a 1-year rotation program. You will be involved in the development of our alloy and Composite bicycle products from concept to production with our suppliers. You will be collaborating with our Global team to ensure project goals are met and delivered on time. Upon completion of the program, you will have the opportunity to be deployed and placed in a dedicated role that aligns with your career goals at our SEA offices.   Essential duties and responsibilities: The rotation program includes 3 different positions: Manufacturing Engineering for assigned Projects Support our Senior Manufacturing Engineers to: Ensure frame projects are correctly engineered, drawn, documented, tooled, lab tested & field tested for production according to Specialized's requirements. CAD manufacturability review Process definition and optimization Develop check fixtures to ensure product meets GD&T drawing package. Work with internal and external test labs to review test results of frames, analyzing failure modes and identifying ways to improve results. Track all tooling development Work with supplier to identify tooling and process issues; resolve them with the goal of perfect process before starting pilot run. Maintain engineering documents using best practices and follow product lifecycle management system. Communicate clearly and regularly with global teams on progress of projects. Quality Engineering for assigned Projects Support our Quality team to: Assure consistent and predictable quality of product by developing and enforcing effective quality systems, validation processes, and procedural documentation. Use problem identification and resolution tools such as PDCA, DMAIC, and 8D. Assist with studies and testing related to component compatibility – CCT. Assist with bicycle assembly and product FAI. Support Quality responsibilities in the NPI process to ensure proper quality management is in place before the start of production for each new bike product that goes into production. Perform auditing and inspections on products and manufacturing process. Test lab Engineering for fundamental bicycle components testing: Coordinate testing requirement with development team Perform daily testing including setup, tear down and report writing Work with other Specialized test labs to develop new tests and fixture: Ensure that test equipment is receiving proper maintenance   WHAT YOU'LL NEED TO WIN: College degree in technical subjects (B.S. in engineering or manufacturing) Possibility to offer internship. No experience needed but basic Engineering knowledge is required: Understanding of aluminum and steel welding, metal forming and processing Understanding of Composite structures, Molding processes … Ability to interpret test results and suggest solutions if part does not meet requirements Ability to troubleshoot manufacturing issues and to offer solutions Ability to read and understand engineering drawings and use measuring instruments Proficient computer skills. Creo (Pro/E), AutoCAD Ability to communicate effectively orally and in writing with in-house staff and vendors Reading, writing and spoken Vietnamese language required, written and spoken English at intermediate level is required. Spoken, reading Mandarin Chinese is a strong plus. Avid cyclist, good bike mechanic and experience in the bicycle industry preferred This position requires full-time residency in Ho Chi Minh, Vietnam.   WHY WORK FOR US: Fun, active environment – ride bikes at lunch! Push yourself to innovate as part of a small, flexible team of passionate engineers and technicians Competitive salary, bonus, cell phone subsidy Paid annual leave, technical and English training Long term career potential in one of the fastest growing industry in 2020
Make sure to mention in your application:
"I found this opportunity on the What Is Cycling job board."
It helps us to create more job postings and work with more cycling brands. Thank you!