Associate Design Engineer – Bike - Taiwan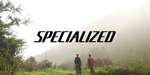 Make sure to mention in your application:


"I found this opportunity on the What Is Cycling job board."
Job Description
Innovation has guided our every decision since 1974. As more riders of all ages get on the roads, trails, and streets than ever before, we're here to do the best work of our lives to push the greatest human powered machine into the future each and every day. We're a team of barrier-breakers, disrupters, and problem solvers. We're committed to building a diverse and inclusive workforce where every teammate can succeed as we inspire riders everywhere. Reach out – we're here to help you build your career at Specialized. Are you excited by the idea of designing bicycles? Do you love learning how things work and how to make them better? If you were able to answer yes to these questions, then we want to talk with you! We are searching for a passionate individual to join our team as an Associate Design Engineer! We at Specialized are at the forefront of bicycle design and innovation. We are looking for a motivated young engineer to join our design engineering team and learn how to design the best bicycles in the industry.   HOW YOU'LL MAKE A DIFFERENCE Learn from the team of skilled engineers how to design and manufacture bicycle frames, forks, and components Work closely with product managers and industrial designers to create new bicycles Design (3D and 2D) tubing, forgings, stampings, etc. for frames, forks, and bicycle components that meet project requirements while working closely with manufacturing and quality to ensure parts are manufacturable Work closely with manufacturing to make sure parts and frames received from suppliers meet expectations Organize frame/fork/component test samples and work with compliance to ensure all products meet testing requirements Track all issues and work with manufacturing and quality teams to implement robust solutions Elevate risk, issues, concerns as necessary, while constantly looking to grow and learn for the future Work towards always delivering the right product, at the right quality, at the right time WHAT YOU NEED TO WIN Bachelor's degree in Aerospace, Mechanical, or Manufacturing Engineering 3D/2D CAD Experience (Creo - Pro Engineer preferred) Motivation to work on bikes, learn from others, and ask questions to make our product better Good verbal and written communication skills in English and Chinese are very important for working in our fast-paced environment -------------------------------------------------------------------------------------------------------------------- We want to increase representation of all races, genders, and body types in the cycling industry and are committed to building a diverse and inclusive workforce where all people thrive. We encourage everyone – especially those from marginalized groups – to apply to our job postings and help us earn the position as the rider's brand of choice. We are always looking for creative, innovative, and passionate people who are eager to contribute to our mission of pedaling the planet forward. Regardless of your qualifications, if you are ready to make a difference, please apply and let us know how you can make an impact at Specialized!
Make sure to mention in your application:
"I found this opportunity on the What Is Cycling job board."
It helps us to create more job postings and work with more cycling brands. Thank you!