APAC Shared Service Accountant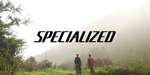 Make sure to mention in your application:


"I found this opportunity on the What Is Cycling job board."
Job Description
SUMMARY:  Come work in the most exciting bicycle brand in the industry. You will be part of Regional Shared Service Center Team to optimize accounting process and excel reporting effectiveness.  You'll be working closely with Australia, New Zealand, Japan, Korea, China, Singapore, Malaysia, Thailand, and Taiwan teammates to streamline month end closing activities, including Tax and IC reconciliation.  This role will allow the successful candidate to be involved in broad aspects of the business and work cross functionally.  If you enjoy problem solving and being a report master, we want to talk to you! HOW YOU'LL MAKE A DIFFERENCE Hub month end closing Prepare monthly balance sheet reconciliations Perform month end closing activities IC reconciliation IC billings IC settlements Monthly IC finance charge program IC balances reconciliations Channel P&L reconciliation Reconciliation for eCommerce Post journals for eCommerce Participate in system implementation Costing Process employees' expenses Maintain Concur Reconciliation for corporate card expenses Accounting compliance COA standardization Master data management Standardize Accounting and Tax Reporting Package Create standalone report for subs in APAC Prepare consolidation for group of subsidiaries in APAC Ad hoc projects Assist with year-end audit requests Performs other ad hoc projects as assigned Continuously study work-class accounting best practice, support leadership team to set benchmarking and drive accounting automation projects, such as Concur, SEPOS, Inspyrus, Credit & Collection, PP&E, month end closing, and reporting package…etc. WHAT YOU NEED TO WIN Bachelor's degree in Accounting or Finance 5 years of work experience in share service center and in sports or consumer goods industry is plus. Experience/understanding of transfer pricing, intercompany accounting, and general accounting. Proficient user of Oracle or ERP systems and MS Office suite Solid understanding of IFRS and US GAAP Demonstrates an intellectual curiosity and a passion to learn and work as part of a high performing team Excellent interpersonal skills and ability to work across different nationalities and teams Strong analytical background and problem-solving skills Able to work both independently and as a team player in a fast-paced and evolving environment Ability to work under tight deadlines Passion for cycling or outdoor sports is plus.
Make sure to mention in your application:
"I found this opportunity on the What Is Cycling job board."
It helps us to create more job postings and work with more cycling brands. Thank you!