Analyste des comptes recevables (Temps plein) / Account Receivable Analyst (Full Time)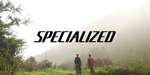 Sainte-Anne-de-Bellevue, QC
Make sure to mention in your application:


"I found this opportunity on the What Is Cycling job board."
Job Description
Êtes-vous prêt à combiner votre passion pour un style de vie actif avec une carrière marquante en touchant à de multiples facettes de l'industrie du cyclisme ? Chez Specialized, nos coéquipiers sont encouragés à explorer des rôles dans une variété de fonctions tout au long de leur carrière. Nous valorisons la curiosité, le désir d'essayer de nouvelles choses et le désir d'en savoir plus sur tous les aspects de l'entreprise. Peu importe où vous commencez dans l'entreprise, vous décidez où vous voulez aller, qu'il s'agisse du marketing, des finances, du développement de produits, des ventes ou d'une mission internationale. Rejoignez-nous pour rendre le monde meilleur grâce à la puissance des vélos et construisez la carrière de vos rêves en même temps ! Un bon point de départ est l'analyse des comptes clients. Vous apporterez votre expertise d'analyse des données aux détaillants et aux coéquipiers. Vous développerez également une compréhension approfondie de la finance, vous préparant pour une carrière longue et réussie avec nous. COMMENT VOUS FEREZ LA DIFFERENCE Responsable de la réduction de la délinquance pour les comptes attribués. Offrir un service positif aux clients tout en maintenant un faible DSO (délai moyen des recouvrements), traitement des cartes de crédit, interaction avec les détaillants, Salesforce et l'équipe de direction. Aider à ouvrir de nouveaux comptes, notamment en demandant et en analysant des états financiers, en recommandant des limites de crédit et en assurant le suivi du recouvrement des créances selon les échéances. CE DONT VOUS AVEZ BESOIN POUR GAGNER Diplôme en comptabilité 5+ années d'expérience dans l'analyse de crédit, les recouvrements et/ou le domaine du crédit. Excellente expérience du service à la clientèle et minutieux Capacité de prioriser et de gérer plusieurs tâches simultanément. Audacieux; ouvrir les discussions avec les clients pour le paiement des factures Analyse des états financiers. Excellentes compétences écrites et verbales. Parfaitement bilingue, écrit et oral. Excellente maitrise de la suite MS365. Une expérience Oracle est un atout. UN PETIT PEU PLUS Plein temps 40 heures seaming Avantages sociaux, escompte employé De belles sorties à vélo le midi Chez Specialized, nous pensons que les vélos ont le pouvoir d'améliorer des vies pour le mieux. Nous sommes une culture anticonformiste, mais nous avons besoin de vos idées et de vos expériences uniques pour nous aider à repousser les limites et à changer le monde. Nous sommes toujours à la recherche de personnes créatives, innovantes et passionnées qui peuvent contribuer à notre mission de faire bouger les gens. Quelles que soient vos qualifications, si vous pensez que cela pourrait être vous et que vous êtes prêt à faire la différence, postulez ! Nous espérons que vous communiquerez avec nous et nous montrerez comment vous pouvez avoir un impact ici. Découvrez-nous faisons sur LinkedIn et Instagram   Are you ready to combine your passion for an active lifestyle with a meaningful and multifaceted career in the cycling industry? At Specialized, our teammates are encouraged to explore roles in a variety of functions throughout their careers. We value curiosity, a desire to try new things, and an eagerness to learn about all aspects of the business. No matter where you begin with the company, you get to decide where you want to go whether it's marketing, finance, product development, sales, or an international assignment. Join us in making the world a better place through the power of bicycles and build your dream career at the same time! A great place to start is as an Account Receivable Analyst. You'll provide retailers and teammates with your expertise with crunching numbers. You'll also develop a deep understanding of finance, setting you up for a long lasting, successful career with us.  HOW YOU'LL MAKE A DIFFERENCE Accountable for reducing delinquency for assigned accounts. Positive customer service while maintaining low DSO (Days Sales Outstanding), processing credit cards, interacting with retailers, Salesforce and upper management. Assist in opening of new doors for businesses including requesting and analyzing financial statements, recommending credit limits and follow up on collecting receivables in a timely way. WHAT YOU NEED TO WIN Accounting degree 5+ years of experience in credit analysis, collections and/or credit field. Strong customer support background and meticulous attention to details Ability to prioritize and manage multiple tasks simultaneously. Proven follow up; not afraid to ask customers for money Analyzing financial statements. Excellent written and verbal skills. Perfectly bilingual, written and verbal. Strong knowledge of MS365 is a must. Oracle experience is an asset. TELL ME MORE Fulltime 40 hours week Employee Benefits, employee discount Friendly lunch rides Here at Specialized we believe that bikes have the power to change lives for the better. We are a culture of barrier-breakers, but we need your unique ideas and backgrounds to help us push boundaries and change the world. We are always looking for creative, innovative, and passionate people who can contribute to our mission of getting people outside. Regardless of your qualifications, if you think this could be you and you're ready to make a difference, please apply! We hope that you will reach out and show us how you can make an impact here. See what we are up to on LinkedIn and Instagram
Make sure to mention in your application:
"I found this opportunity on the What Is Cycling job board."
It helps us to create more job postings and work with more cycling brands. Thank you!