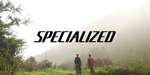 Make sure to mention in your application:


"I found this opportunity on the What Is Cycling job board."
Job Description
ABOUT SPECIALIZED  Innovation has guided our every decision since 1974. As more riders of all ages get on the roads, trails, and streets than ever before, we're here to do the best work of our lives to push the greatest human powered machine into the future each and every day. We're a team of barrier-breakers, disrupters, and problem solvers. We're committed to building a diverse and inclusive workforce where every teammate can succeed as we inspire riders everywhere.   In Company Owned Retail, we strive to be a transformative, inclusive, authentic, rider focused, and collaborative team that creates the best bikes and delivers world class rider care attention. Simply said, we provide quality in our products and to our riders at every interaction and are looking for a teammate to be a part of this growing team. Reach out – we're here to help you build your career at Specialized.  SUMMARY  A critical member of the team, the Social Media Coordinator will play a key role in implementing a locally authentic and brand cohesive social media strategy for multiple retail locations. The Social Media Coordinator will support our retail staff by establishing standard methodologies to be used at the store level to help drive regular engagement with their community via social media (primarily Instagram and Facebook). This role will assist in the creation of authentic, yet brand aligned content to be used on these platforms. As we add additional locations to our business, this individual will help ensure the alignment of these locations with Specialized while maintaining a strong sense of local authenticity. HOW YOU'LL MAKE A DIFFERENCE  Develop social media strategy to help drive traffic to all websites and social media platforms for retail locations and be point person for teammates and leadership Build and maintain a social media excellence playbook to serve as a guide for our staff Source and identify great content from our stores as well as the brand and adapt for each region, and/or store Create and manipulate photo assets on Adobe Creative to be used for posting Digitalize events hosted or participated in by stores to spread awareness and build community Ensure all new retail locations are aligned with the brand strategy and support stores to achieve higher visibility all on social media platforms WHAT YOU NEED TO WIN  A strong passion for what you do, and a desire to learn and grow in a fast paced environment Excellent interpersonal communication, time management, and prioritization skills Fluency in Adobe Photoshop, Illustrator, and InDesign A proven track record for executing impactful social media strategy in a business setting Experience managing multiple social media accounts, at once is preferred Self-starter with results driven demeanor TELL ME MORE  Industry leading Employee Purchase program Long term loan of a current model-year demo bike Medical, dental, vision, and life insurance*   *For eligible employees    Here at Specialized we believe that bikes have the power to change lives. Our culture is one of passion, striving to break barriers and have a positive impact on the world.  We want to increase representation of all races, genders, and body types in the cycling industry and are committed to building a diverse and inclusive workforce where all people thrive. We encourage everyone – especially those from marginalized groups – to apply to our job postings and help us earn the position as the rider's brand of choice. We are always looking for creative, innovative, and passionate people who are eager to contribute to our mission of pedaling the planet forward. Regardless of your qualifications, if you are ready to make a difference, please apply and let us know how you can make an impact at Specialized!  See what we are up to on LinkedIn, Instagram, and most importantly, our #DogsofSpecialized.
Make sure to mention in your application:
"I found this opportunity on the What Is Cycling job board."
It helps us to create more job postings and work with more cycling brands. Thank you!